Can I wild camp in Portugal ?
Yes, wild camping is once again allowed in Portugal, with exceptions. As per amendments to Portugal's Highway Code articles 48 and 50-A approved in July 2021, "overnight stays in motorhomes approved by the IMT (Institute of Mobility and Transport) for a maximum period of 48 hours are allowed". Wild camping is still banned on lands belonging to the Natura 2000 network, protected areas and areas covered by the Coastal Development Plans. Violations on these lands can result in a fine between 120 to 600 euros. Before you go camping in Portugal, it's important to note that the approved amendments have been not been ratified into law just yet and await a formal process.
Before you wild camp, read about the Best Campsites in Portugal. These are a great alternative to wild camping. They offer stunning views, excellent amenities, easy access, and peace of mind. Many are located along the coastline and throughout the interior and rarely require advanced booking.
Turismo de Portugal offers information regarding legal overnight stays called Asa's. You can empty your toilets and wastewater and charge your batteries for only a few euros a night.
New projects like Homecamper, Camperland, EVAZION and PORTUGAL EASYCAMP allow people to offer their own land with facilities just like camping sites and a great idea for camping Portugal.
At Siesta Campers, the leading company for campervan hire in Portugal, we strive to make this lifestyle accessible and sustainable for all. The very idea of 'wild camping' conjures up a great spirit of freedom, skinny dipping in icy cold lakes, gathering firewood for your evening campfire and roaming through forests without seeing another soul. What's not to love? Well, yes there is a new law, but do not worry! There are plenty of ways to capture the essence of being in the wild, especially with the new variety of emerging camp spots all across the country.
Wild camping in Portugal generally means swinging off of the main road heading down a winding dubious track while following your Park 4 Night app and then there it is, the idyllic spot you've always dreamed of, the spot you've seen on Instagram a thousand times. It opens out to a wonderful sea view vista and a deserted beach all to yourself. All of this for free, it costs nothing, but that's just not true. There has been some ecological consequences to this, and the land needs some time to recover.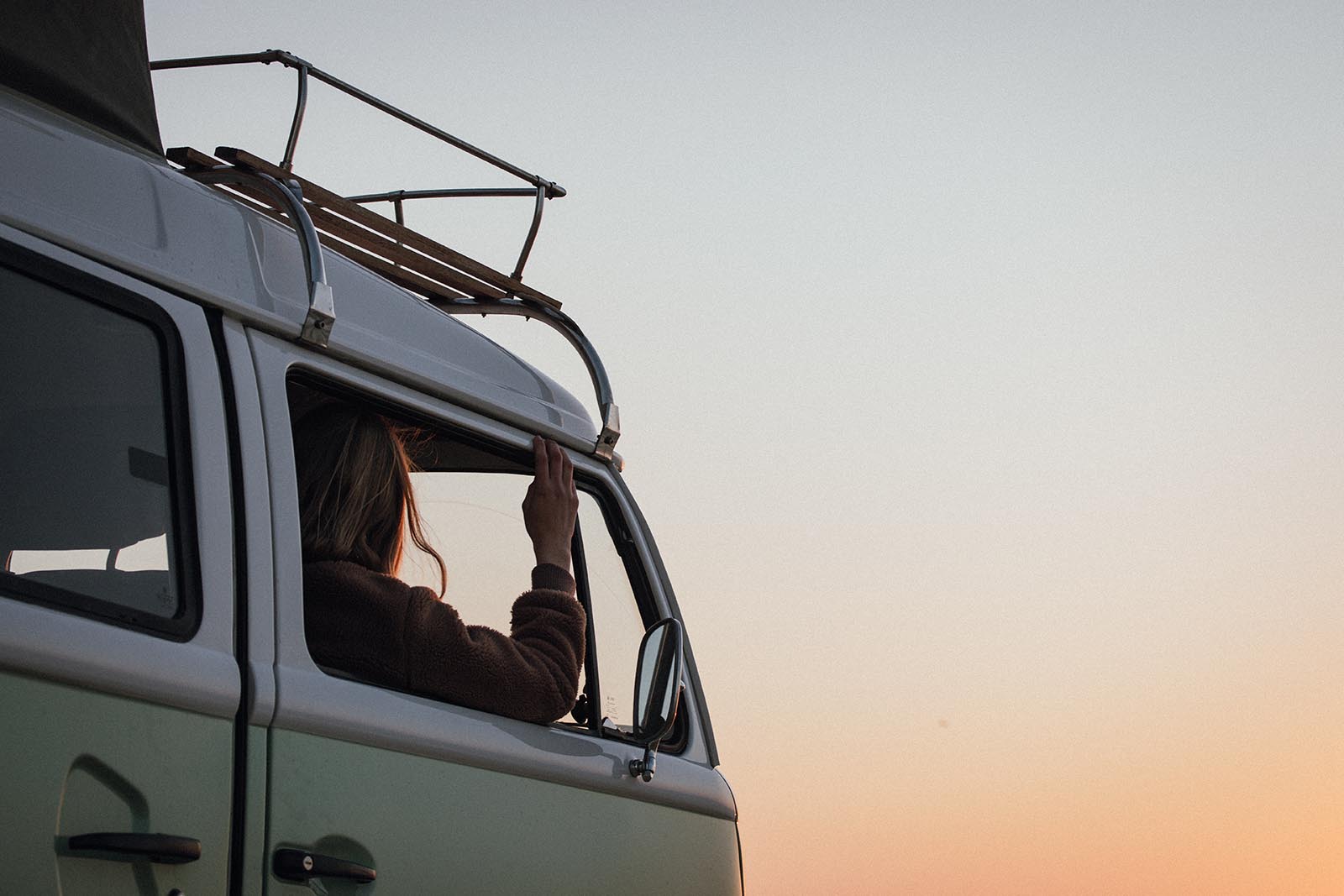 In search for the perfect camp spot.
Wild camping in a motorhome 10-20 years ago in Portugal was pretty harmless. The majority of intrepid wanderers that made it off of the beaten paths were hippies and adventurous surfers, they believed in carrying poop shovels, buried their own crap and were few and far between. The experiences they sought were not a fleeting cheap holiday, an instagramming career promotional trip or a gap year, they were actively living in harmony with nature as a way of life. Their use of plastic waste was limited and they made sure the wild camp spots were cleaner than before they arrived.
We're not saying environmentally conscious campers no longer exist. But, it's time for us to revive the spirit, to educate campers to be more active in preserving our beautiful natural habitats. We will send you on your way with your camper and extra bin liners! Before you leave your favorite natural spaces, please consider filling a provided bag with rubbish. Working together, we can all do our part to keep our beaches free from plastic before it gets dragged back into the sea. It only takes a few minutes, it's great for the environment and will surely make you feel good too. Try it!
In 2022 we announced our transition towards sustainability, which in addition to helping reforesting areas of Portugal damaged by wildfires includes a variety of actions to help preserve sensitive areas such as offering our guests portable chemical toilets free of charge with every booking.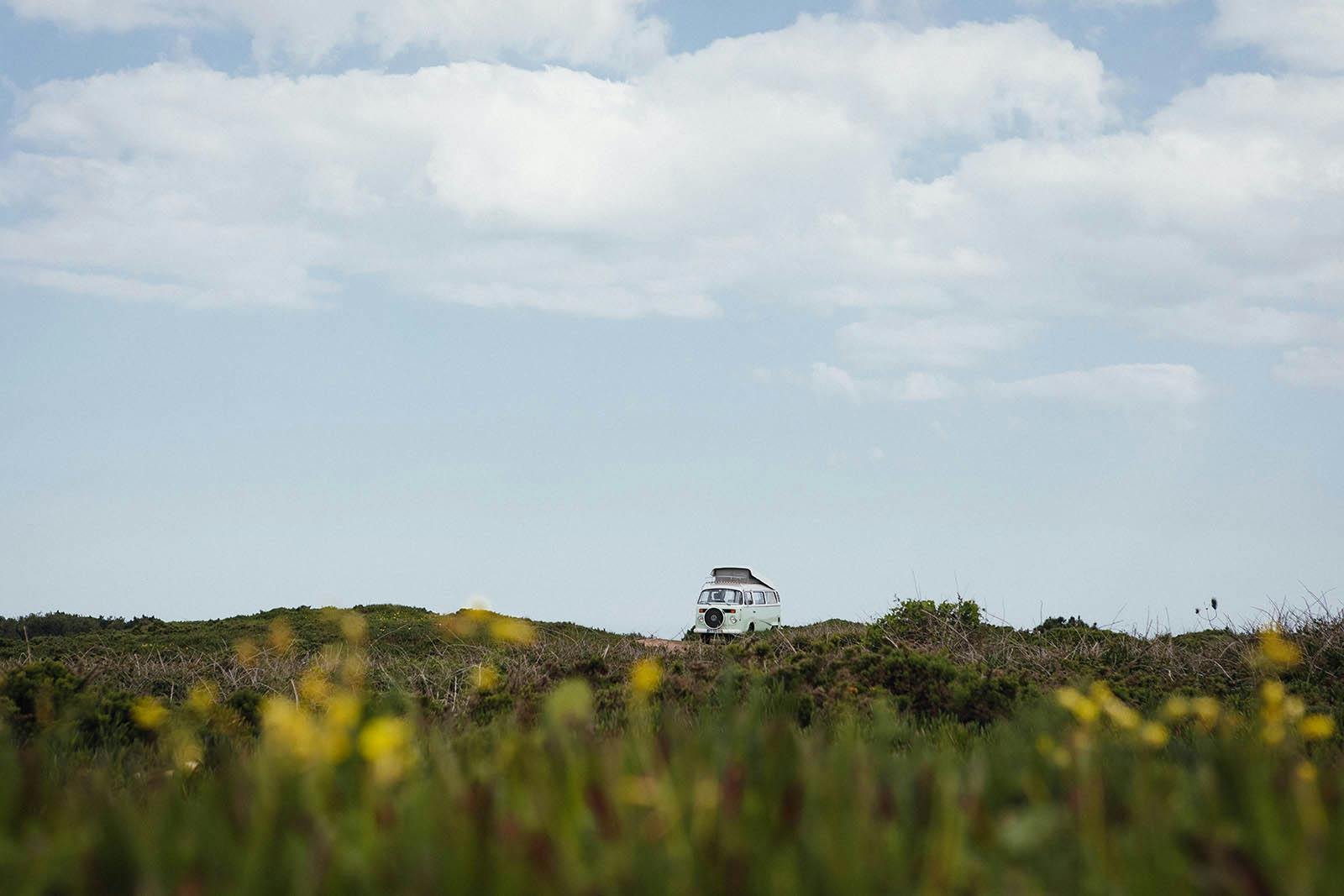 Campervans and the wild spaces of Portugal can co-exist.
Effects of wild camping on local communities
Many people ask "why doesn't the government create facilities like toilets, rubbish bins etc?"
The fact is, we all enjoy the west coast because of its wildness. Its status as a nature reserve prevents the rise of wall to wall hotels like many parts of the Algarve and Spain. These parks are not designed to be parked in or lived in and yes, it is illegal to park here out of designated camp areas. To license any building works in these areas is extremely difficult due to environmental concerns. Turismo de Portugal the tourist authority has been playing catch up with the rapid influx and along with some EU funding have put together very low-cost parking facilities with places to empty toilets and fill with water. Read more about this here: ASA's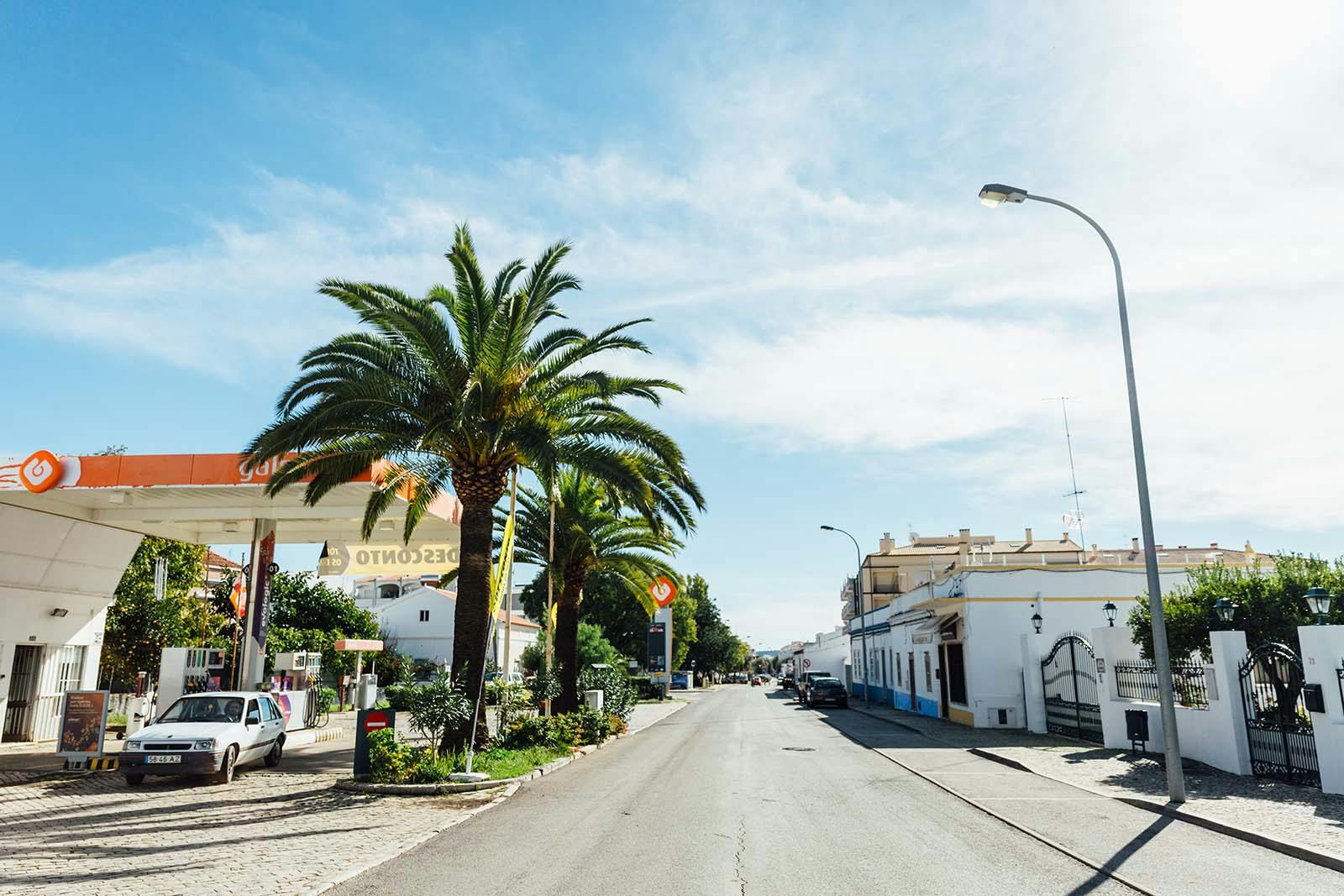 Local communities have a lot to gain and a lot to lose from wild camping in Portugal.
Portuguese associations including the campervan rental association have been lobbying the government to provide more facilities and allow camping in public places for up to 48hrs if your van comes equipped with a toilet. The ACP automobile association have also been very vocal about making some changes to the law to allow motorhomes with bathrooms to stay outside of campsites without being fined. Turismo de Portugal is worried that this law may have a negative effect on those wishing to visit the interior of the country which has limited camping infrastructure. Wild camping or freedom camping in New Zealand seems to work very well with the right infrastructure. So, for now It is partially legal to wild camp in Portugal, but let's see if the new law can be further adjusted. It's currently a hot topic with ongoing positive debates. We'll continue to update this article as new information becomes available!
 
Portugal is a very sparsely populated country. It's quite easy to get lost and find yourself spending the night in a remote area. Often you're more likely to see a family of wild boars than a local policeman! The police are generally friendly and may  just ask you to move on but there is a possibility of a fine. So, why risk it? There are many great alternative options. If you're wondering where and when is camping allowed in Portugal, read on.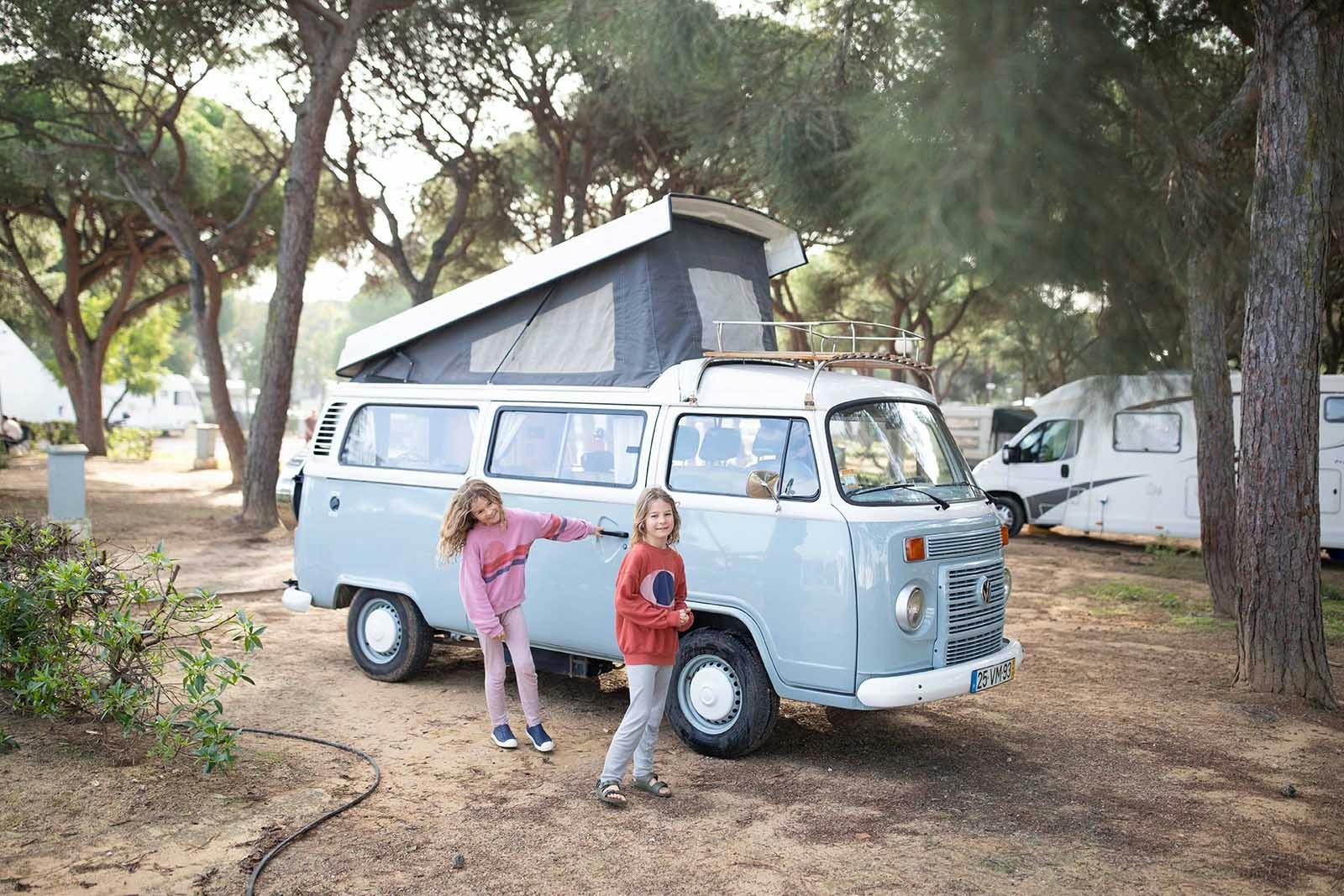 Campsites are a great alternative to wild camping in Portugal.



Alternative solutions to wild camping for motorhomes in Portugal
We are all very excited at Siesta HQ about the creation of projects which show that the desire for freedom and adventure can peacefully coexist with local communities and the natural world. These culturally enriching experiences come at a very reasonable price: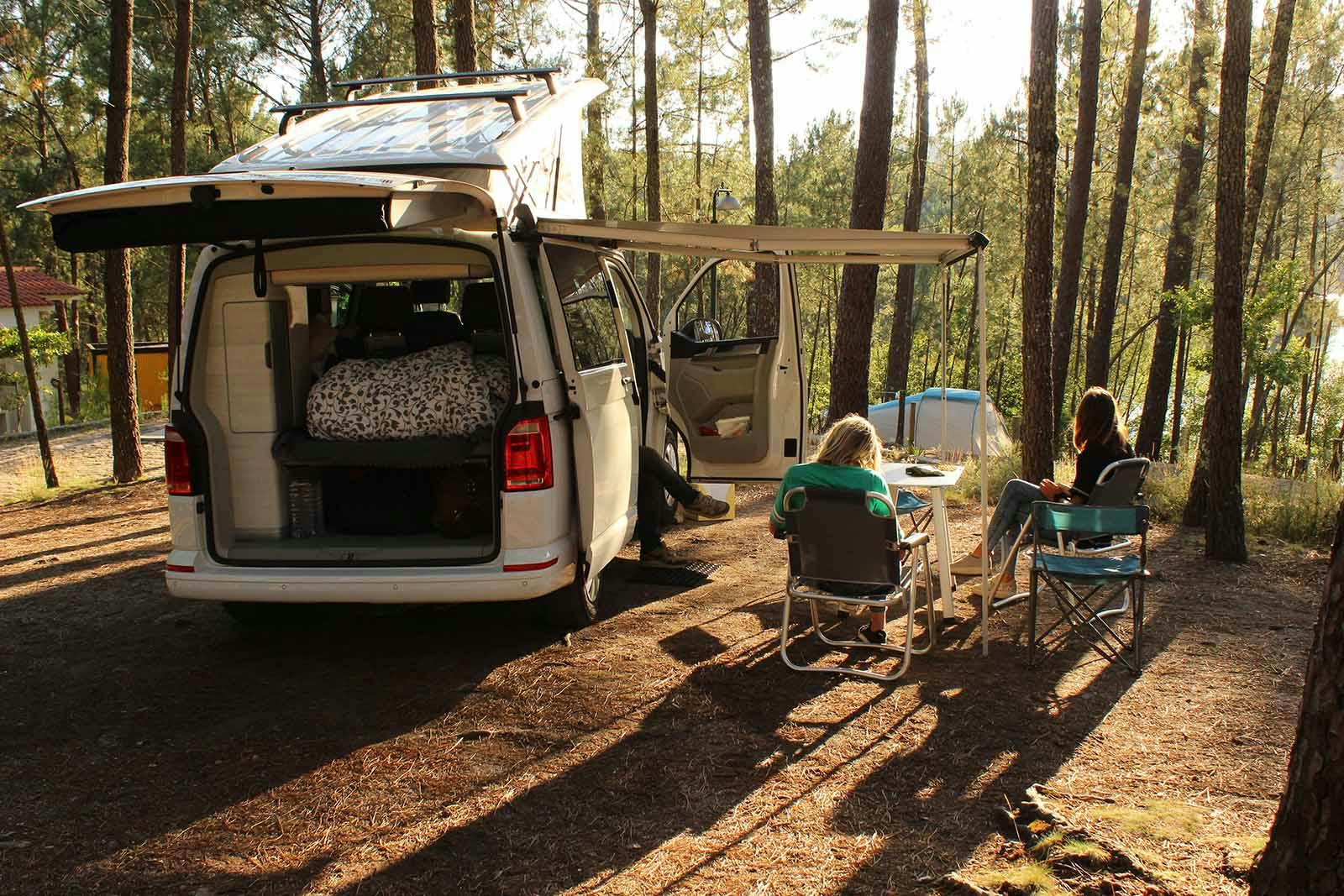 Use of campsites and ASA's can help prevent environmental damage.
4 reasons why we believe staying in a campsite or designated areas is important:
The beautiful natural habitats on the west coast are getting degraded. Delicate ecosystems including shrubs and fauna are getting crushed as vehicles drive further into the undergrowth looking for parking spots. By choosing to stay at a campsite we can stop and reverse environmental degradation.
By staying in a campsite you are helping the local community. Campsites are owned by local people, employ people from the area and the maintenance is carried out by local companies. 
Respect the locals. They see their favorite wild places they grew up in turned into a free camping spot and they cannot park next to the beach themselves. 
You may think your van looks super cool with its full roof rack and extreme off road tryes (it's your home after all it's only normal that you admire your handy work). Personally we love the look of them too! It's where we started. However, to others it can look like a 3 ton delivery truck that has last seen service 10 years ago. Yes, we're sorry to say it, but it ruins the look of this wonderful wild natural habitat. Stay at a campground, carry less gear and downsize from your big motorhome or RV to a campervan.
Conclusion
At Siesta Campers we strive to steer our community in the right direction. For starters, before handing over each van, we ask our customers to respect the land and the people who live there. We provide guides and offer suggestions for beautiful campsites and innovative projects leading the charge towards preservation efforts and eco-tourism. We organize beach and park cleanups and spread awareness on proper camping etiquette. On a larger scale, we're evaluating and are currently involved in several reforestation initiatives and began the conversion of our fleet with the arrival of our VW ID. Buzz electric campervan to further minimize our impact. If you'd like to get involved, please follow us on social media and subscribe to our newsletter. We can and we must be better. Will you join us?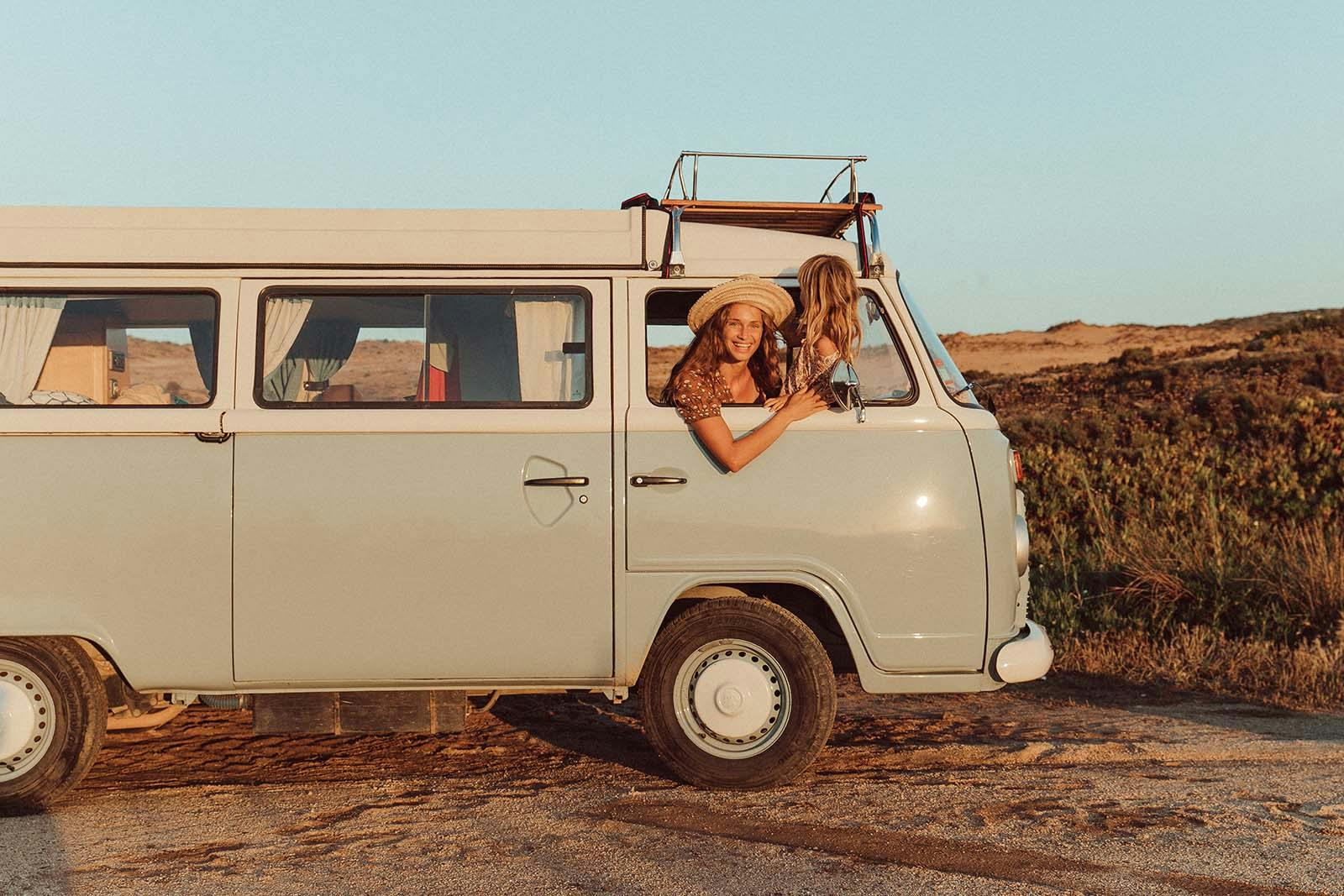 Before you wild camp, know the rules.