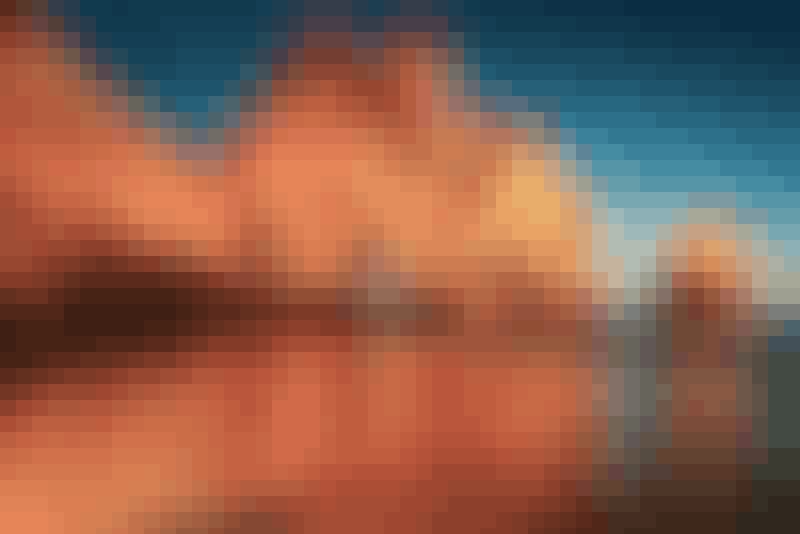 Location:
R. Aquilino Ribeiro 4, 8005-146 Faro, Portugal
View on Map
Start your road trip with campervan hire in Faro
More than sun, sea and golf, the Algarve is a vibrant playground of scenic, cultural and gastronomic delights. Beyond the stunning coastline you'll find historic towns, colourful villages, and mountains and valleys blessed by nature's hand. Hire a campervan in Faro if you want to go straight to vacation mode with no detours.
A coastline like no other
The region's capital of Faro, or in particular the nearby seafood paradise of Olhão, provide a launch pad to stunning off-shore islands, spreading eastwards all the way to Tavira, one of the Algarve's most picturesque towns. To the west, the coast develops into a wonderland of cliffs, caves and coves, the source of many a postcard shot. Cruise further west in your camper, and the coastline turns northwards, at the surfing hotspot of Sagres, becoming wilder and all the more dramatic.
Lost in the hills
Inland, the rolling hills facing the coastline give way to fertile valleys and to the endless Serra mountains beyond. The Serra de Monchique, in the west, and the Serra de Caldeirão in the East produce some of the Algarve's most memorable scenery and traditional villages abound. Go with Faro camper hire for endless opportunities to find out what's behind the next bend in a rural idyll full of surprises. The key is to take it slow and enjoy the ride.
You can't miss
Zip-line
Dare you travel the world's first cross-border zip line? While you'll have to get out of the comfort zone of camper van for this one, you'll have a unique chance to Zoom from Sanlúcar in Spain to Alcoutim in the Algarve, in a matter of seconds, high above the River Guadiana.
Award-winning olive oil
Enjoy a tour and tasting session at one of the world's leading artisan olive oil farms, Monterosa in the charming village of Moncarapacho, and discover why its oils win gold medals year after year. And the best part, whatever you decide to purchase, you can immediately put to good use as your fully stocked campervan kitchen is ready for you to practice your chef skills. Now that your belly is full, you probably feel pretty good about your decision of campervan hire in Faro.
Float down the river
Time it right and you'll be able to hitch a lift down the coolest lazy river ever! Float upstream (tide going in) or downstream (tide going out) around the curves of the Ribeira de Aljezur at Amoreira beach, in Aljezur, or equally the Ribeira de Seixe, at Odeceixe beach, Odeceixe. No need to strap big paddle boards to the roof of your camper either, the local scene is prepared to accommodate your group no matter how many friends you packed in the van.