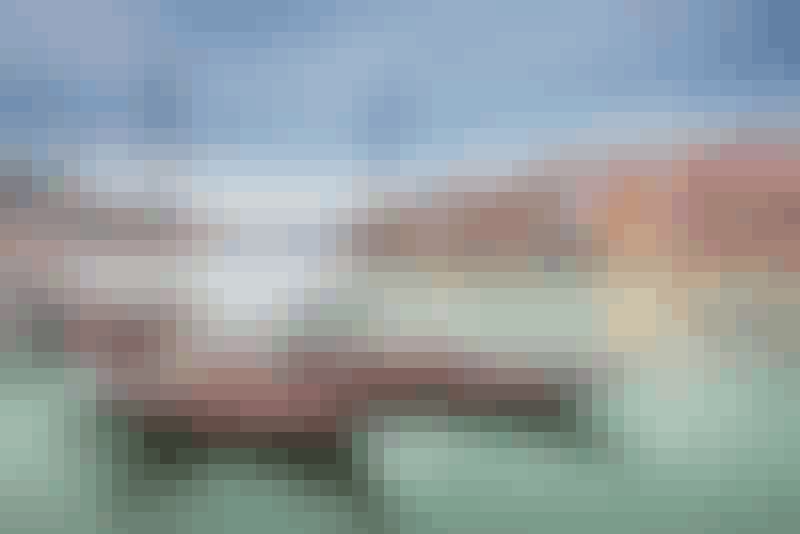 Location:
44 Rua Guilherme Gomes Fernandes Leça da Palmeira, 4450-592 Porto, Portugal
View on Map
Start your road trip with campervan hire in Porto
Brash, buzzing and bubbling over with history, Portugal's second city offers visitors an authentic experience of local city culture with no sign of fairground artifice. While Porto does frequently steal the show, the entire region is full of wonders. Exploring the highlights of Northern Portugal in your camper allows for more variety and off the beaten path experiences than a typical road trip.
The friendly city
Tumbling down to the Douro in a whimsical yet perfectly ordered mishmash of architectural charm, Porto embraces visitors with its take-me-as-you-see-me bravado. It may be Portugal's northern metropolis, where iconic modern buildings designed by world-famed architects sit alongside the narrow-street mesh of centuries past, but it somehow retains a familiar, laid-back small-town vibe. Unknown yet somehow familiar, this is a city to soak up and relish. Grab a drink in a riverside café or in a cool bar in Galerias. Wander the backstreets in wonder, cross the river to Gaia and visit the famed port wine cellars, or climb historical towers and explore mesmerising churches.
Something for everyone
Porto really has it all. From promenade-fronted beaches in the west to wine estates perched above the meandering Douro river in the east; from colourful, bustling alleys in Bolhão and Ribeira to the city-scale vastness of the Avenida dos Aliados. The city and riverscapes viewed from atop Dom Luís Bridge are just as spectacular as the leafy calm of the coastal City Park. Those in search of musical grandeur shouldn't miss Casa da Música and lovers of modern art will find everything they seek at the Serralves Museum. There's something for everyone in this sprawling-yet-cosy city.
You can't miss
Francesinha
A Porto one-off, this girdle-buster of a meat-filled, cheese-egg-topped, sauce-doused sandwich is an institution. Eateries jostle to claim the crown for best Francesinha in town! Many of our customers claim they chose to rent a camper in Porto to try this speciality as soon as they arrived! These will prove invaluable once you get back in your campervan and hit the road to discover what awaits beyond the city.
Porto's tiles
Portugal's famed hand-painted tiles take on another decorative dimension in Porto. Check out the tiled murals in São Bento train station, or the tile-coated Igreja do Carmo church and prepared to be blown away!
Livraria Lello
Recreating the picture-book image of the perfect bookshop, the Livraria Lello is one of the oldest and most beautiful in the world. Its stunning stained-glass skylight, winding staircases and upper gallery almost outdo its selection of books.