Planning to rent a motorhome in Portugal? Looking for the best Algarve road trip itinerary?
Here are our best insider tips.  We've come up with the best of The Algarve for you keen campers to help plan your motorhome road trip in Portugal. We've even thought of where to get your laundry done!

When planning your campervan road trip in Portugal you'll soon realize all roads lead to the Algarve, but 'what are the top things to do in the Algarve on your motorhome road trip?' There are many 'best of the Algarve' guides and travel itineraries out there, but these don't tell the whole story. What's missing are the real, raw, and authentic experiences that most visitors to the region frequently miss. Well, today is your lucky day. We want to share some of our best local tips, unique experiences, and top hidden gems of the Algarve.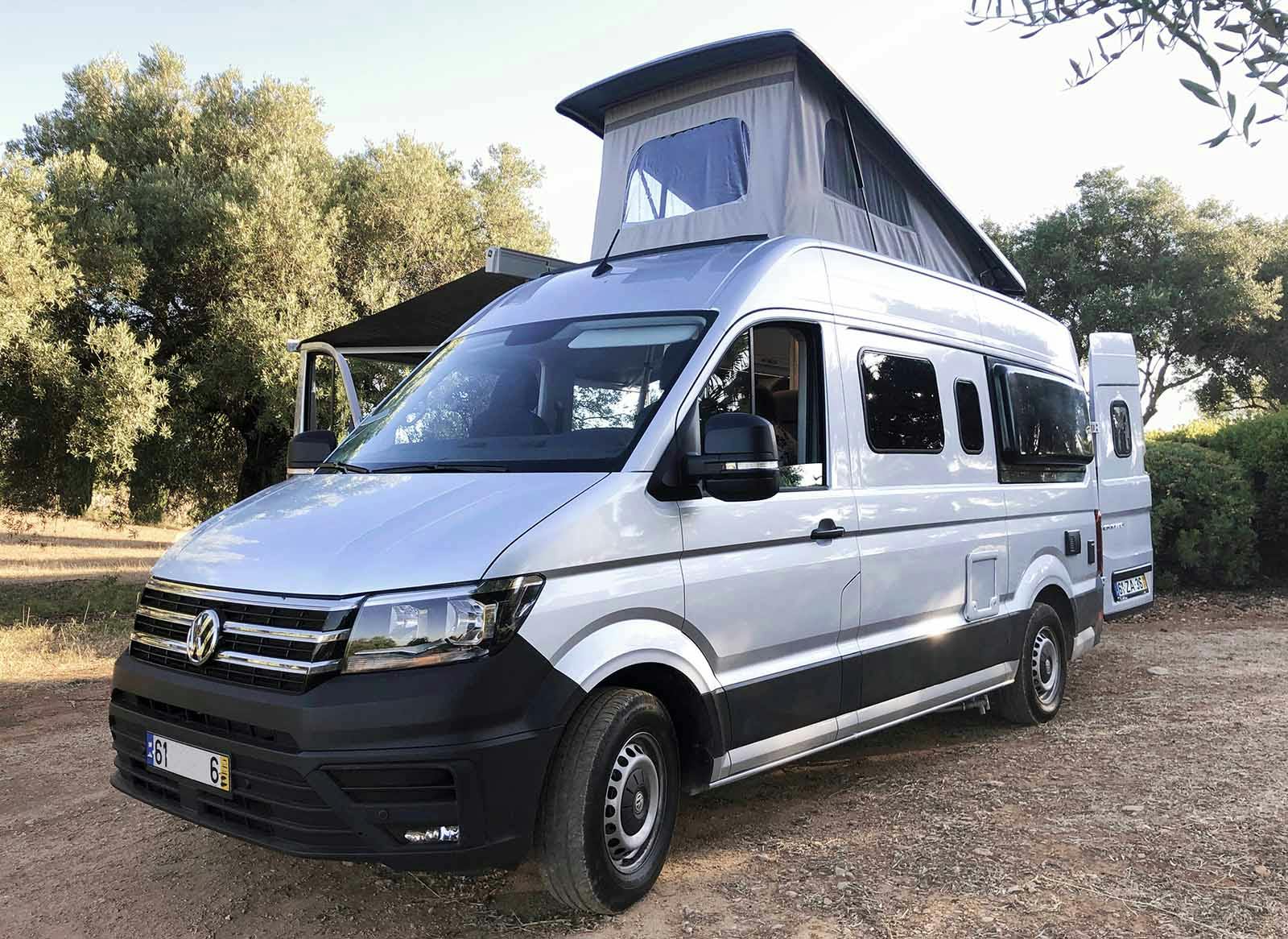 A motorhome road trip in the Algarve is the perfect solution if you want to remain flexible and are not a fan of constant packing and hotel swaps. It's best to arrive with a loose plan and an open mind. If we've learned anything over the last year it's to take time to appreciate going slow and being present in the moment. There are so many visual delights and enticing winding roads, it won't be long before your plan goes out the window. Go with the flow! 

Where's the best place to start my Algarve motorhome road trip?

We've split the Algarve up into 3 regions for this guide. They reflect how extremely varied this region is and offer a different perspective on local Algarvian life.

Highlights of East Algarve  
East Algarve road trip itinerary map

Day 1
   You've arrived! After sorting out your motorhome rental in Faro, it's a good idea to organize your new home. Many of our customers actually find it pretty satisfying to properly manage a small living space. Once your gear is stowed, start driving east and make your first camp base in Olhão, just 30 mins away. While en route, don't miss the Olhão amazing food markets!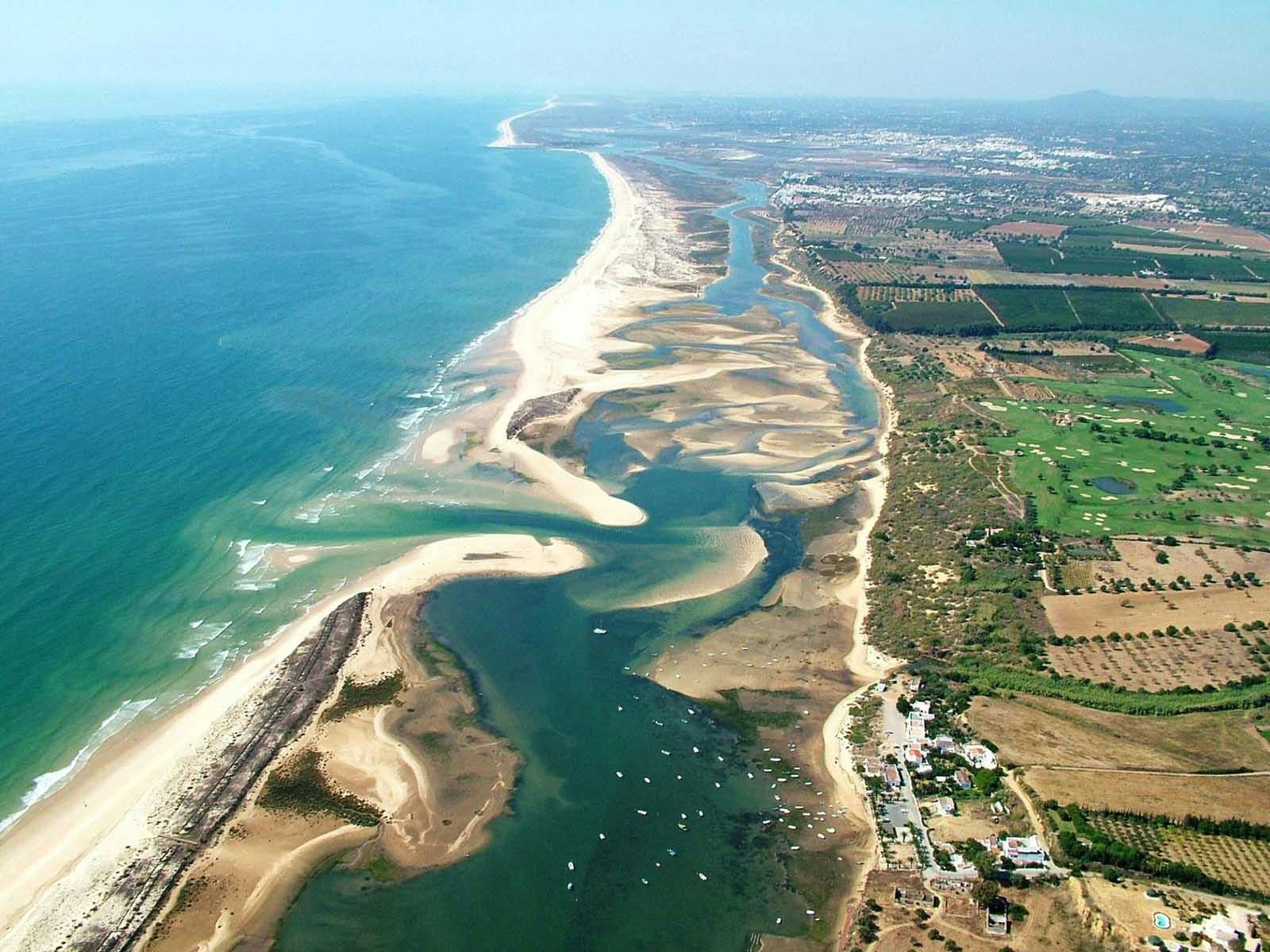 Once the campsite is set, wander into the neighbouring nature reserve. Meander down sandy tracks through whistling pines to reach an old mill built-in 1885. The Ria Formosa is a richly diverse area teeming with birds, notably flamingos poised in pink-hued salt evaporation ponds. For dining options, check out one of Olhao's many reputable restaurants along the quay.

Day 2 
A short 20-minute drive lands you in the quaint fishing town of Fuseta. From here park at the port and take a 5-minute ferry, (a deal at €2/return ride) to the islands to bask in the ultimate warm sea sun therapy. Take the Aqua taxi out to capture an even more remote desert island vibe.  Feeling hungry yet? Stroll to some of the best fresh fish grills on the scenic waterfront location and enjoy the chilled nighttime beach bars when you camp at the central town campsite. Parque de Campismo da Fuseta - camping.info

Day 3
Next, head to Santa Luzia where you can walk to Praia Da Barril. With its collection of giant rusty anchors embedded in the sand, this stunning beach is a distant reminder of the tuna migration that passed through here many years ago. Here you can experience the clearest of seas caressing a vast and expansive beach, voted one of the best beaches in Portugal! You can even take the cute dinky train ride to get out there, which is a real winner for the kids. A train ride to the beach! woo-hoo!

Just a little further east stop in Tavira and explore the rich cultural Roman history of this most idyllic-looking town in the whole of the Algarve. This castle-topped town nestled along a wide tidal river features amazing architecture and great restaurants. Stroll across the stone bridge on a warm summer evening and watch live performances in the main square.
If you want to enjoy a late-night, camp here:  Algarve Motorhome Park

Day 4
For a glimpse of a place seemingly unchanged by time, head to the town of Alcoutim. To get there, follow the winding road alongside the wide Guardiana River which separates Portugal from Spain. Once there, wind down by the fluvial river and take the 5-minute ferry ride over to Sanlucar. If you feel like you've lost track of time, relax. You lose an hour as you cross time zones, and if you're thirsty for a cold beer, remember to order it in Spanish! For an adrenaline fix, make a booking (only €20) at the only cross border zipline in the world and enjoy an amazing 720-meter long unforgettable ride: Límite Zero » The zip line

Highlights of Central Algarve
Central Algarve road trip itinerary map

Day 5 
When ready, continue Westwards from Faro, a trip to the Algarve is not complete without a visit to at least one of the iconic limestone cliffs, golden beaches, and caves. This region provides for all - thrills for adrenaline seekers and pure warm seas for sun worshippers. For active travellers, Benagil offers an adventurous challenge; early morning standup paddle-boarding or kayaking. Paddle in before the crowds arrive to experience the true magic of these golden caves. For the less active, nearby Praia da Marinha is a true testament to why the Algarves beaches are so deservedly famed.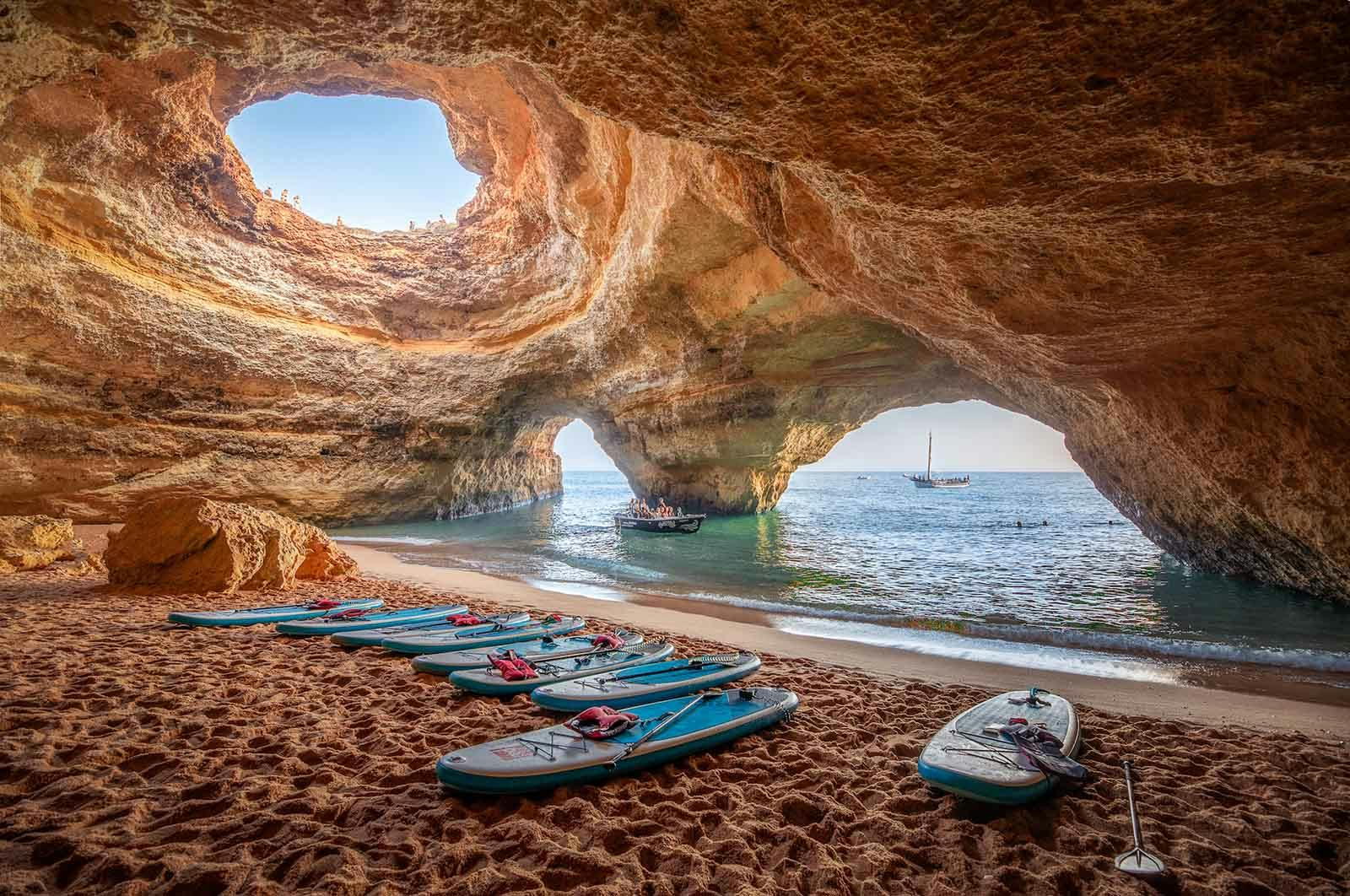 Get back to your motorhome and drive 20 minutes inland towards Silves for a break from the lush beaches. Very few places can compare to Silves' rich and well-preserved history. Its cobbled streets wind up to a cathedral and a majestic castle where the archaeological excavations date back to the 8th century. If you are here in August, don't miss the annual 9  Silves Medieval Fair. This is your chance to dress up in rented medieval gowns, sip ale from terra-cotta mugs, watch jousting, historical drama, and exotic street entertainers.
Looking for a motorhome campsite recommendation? Camp on the edge of the town, close to the river at the Motorhome Park in Silves, a camper stop service area from 6€ per day.


Day 6
Next up, Lagos. Despite its deserved popularity, Lagos maintains its charming traditional culture. It's also worth a visit to sample the lively night vibe and world-famous cuisine. If high octane water-sports are your thing, then you're at the right place. Lagos offers everything from wakeboarding and waterskiing to scuba diving to a sunken ship: Diving Lagos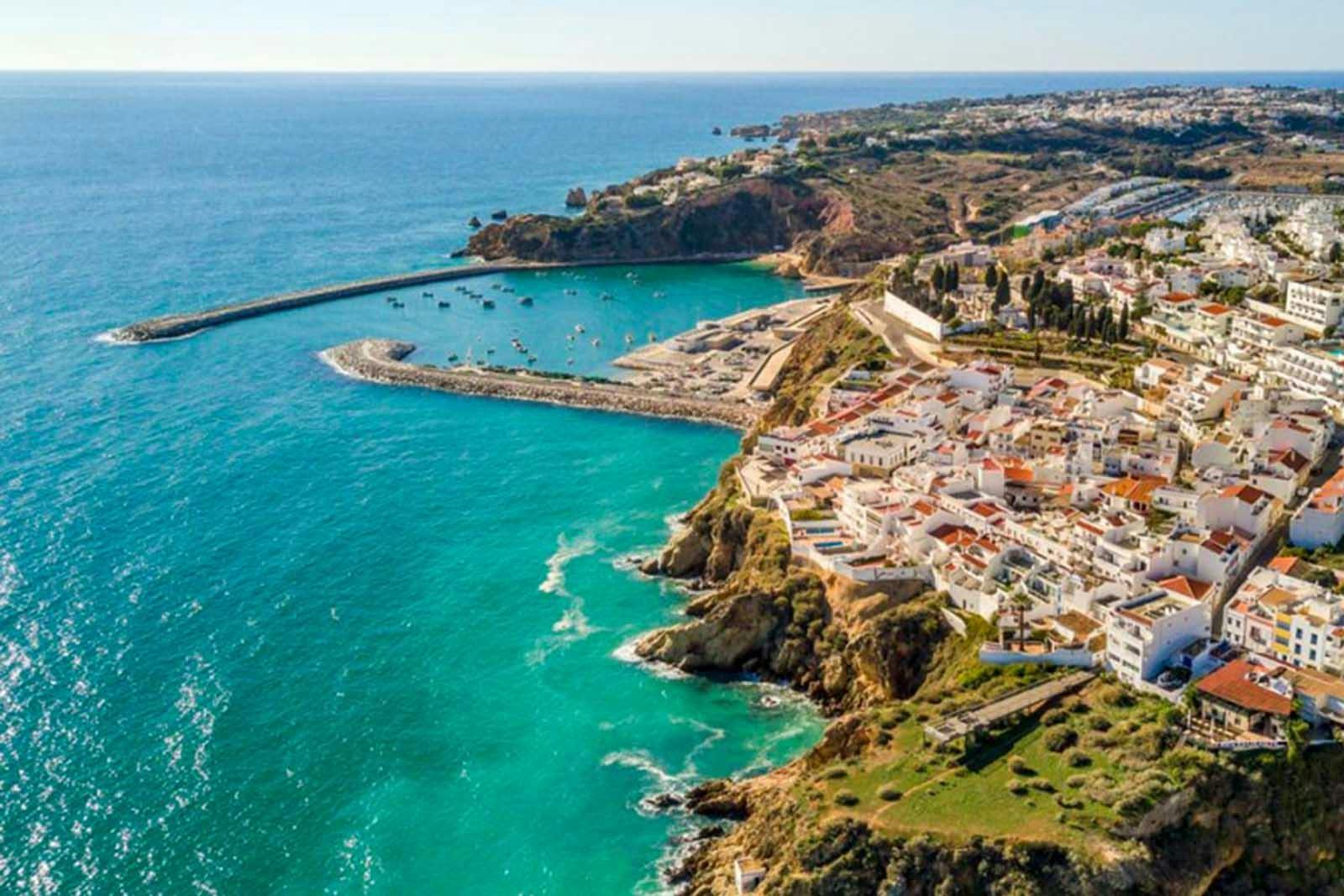 If an all-night party is more your bag, check into Trindade, the campsite within walking distance to town. Low prices and the hostel vibes are pumping. Beware though, this isn't a kick back and relax campsite, it's a paaarty campsite. Many Ozzy and kiwi backpackers head here and we all know they like to party hard.

If you prefer a more laid-back option, try Camping Turiscampo.  It's located a few km's out of town and an attraction in its own right. The big variety of swimming areas, whirlpools, fitness areas, and bars combined with a calm vibe, make this campsite a great place to be. Kids love it here and it's very peaceful. It's very popular with the adventure before dementia brigade, (quote taken from an actual retired couples campervan!) so definitely no parties here.

Highlights of West Algarve

Days 7-10
Jump back in the RV and drive towards Ponta da Sagres. As you head west, the scenery changes yet again as if you're pushing deeper towards the end of the world. By this point, it's probably time to do some laundry. Trust us, laundry has never been so relaxing as here. You can even just drop in for lunch, and forget all about the washing.

If your batteries need topping up, the Salema Eco Camp is one of the best spots around. It's also a great launch point before exploring the endless coves and top sundowner spots surrounding Bergau, Salema, Zavial, and Ingrina.

Continue up the west coast towards Aljezur. This area is a surfers paradise with endless breaks to choose from. From crescent bays with even sets for beginners to some of the best, most challenging waves Portugal has on offer. You can drive easily between the south and the west coast depending on the conditions, so why not join the local surfers in the search for that perfect swell. There are some great surf schools in this area to get you started. This subject deserves its own blog post elsewhere so we won't go into it here.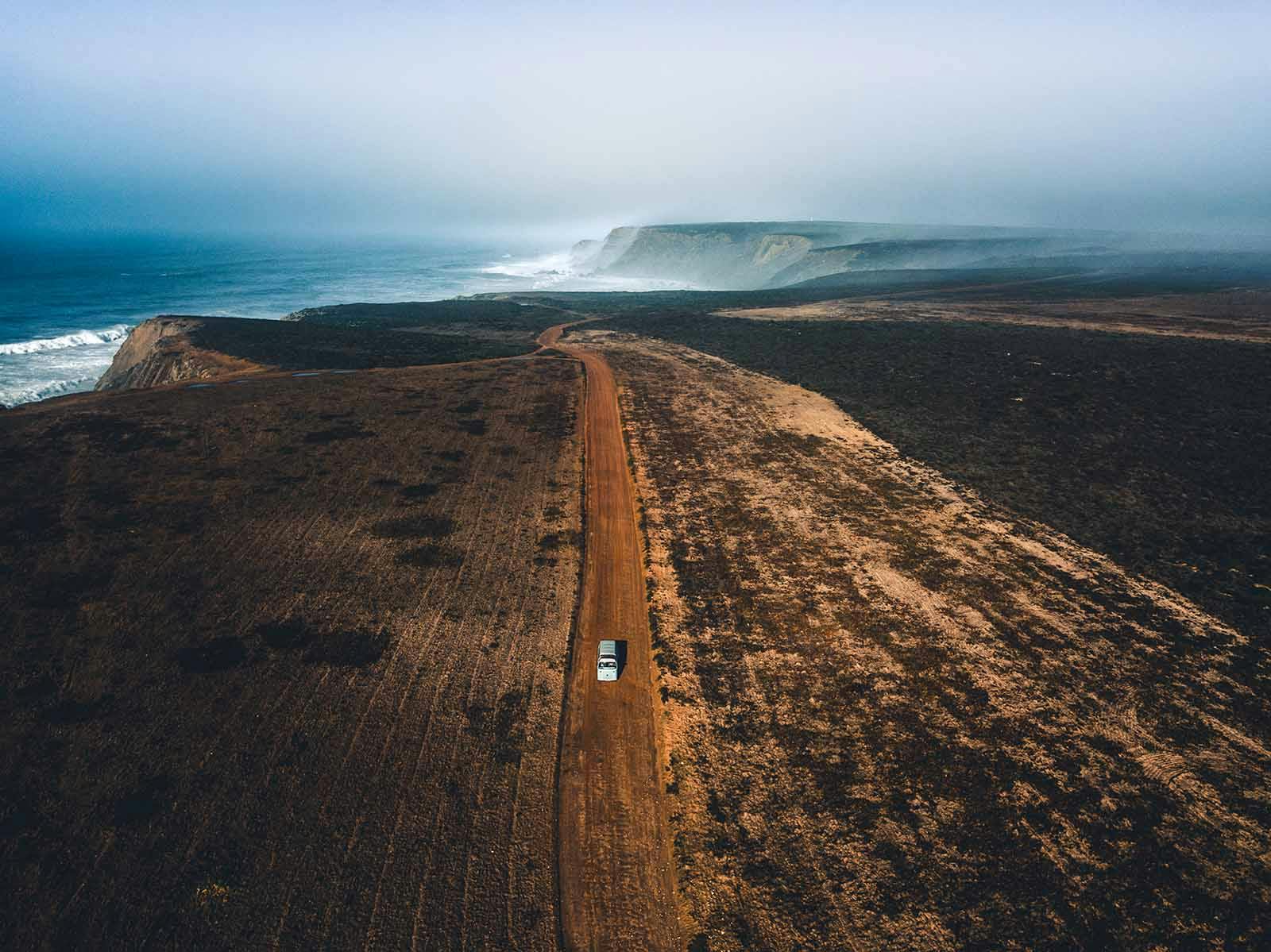 Close to Aljezur, you are spoilt for choice with the perfect beaches of Monte Clerigo and Amoreira. These are all great for children. Check-in at Camping Serrao to spend more days in the area.

The most northern town in the Algarve is Odeceixe, voted one of the 7 wonders of Portugal! This tiny village perched above a horseshoe beach is also where you can float up and down with the tides on the meandering River Seixe, where the river freshwater meets the Ocean. The coastal path north from here leads you to hike up the Rota Vicentina. This is an amazing way to appreciate being alone in the raw beauty of the Alentejos rugged Costa Vicentina.

By now you should be fully satiated with amazing beaches and seascapes, so why not complete your road trip roaming inland for a taste of the beautiful rural Algarve countryside. Take the winding road up to Monchique, a sedate market town enveloped in forests and a  world apart from the coastal Algarve. Reach Foia, the region's highest point for a spectacular vista over the whole region. A great culmination for your Algarve RV road trip in Portugal!