Let's rewind the clock to 1972 when Portugal only had 88,000 vehicles on the road compared to the 410,000 now. That's a substantial increase in the number of vehicles on the road, and they all move faster now. Vehicle technology has certainly improved tremendously over the years too. So, how does an old VW camper van perform on the road with modern traffic conditions?

The great thing about our vintage Volkswagen camper vans is that they were actually built in 2013 and 2014. However, this doesn't mean they drive like cars from 2014. Essentially, VW Brazil wanted to produce an affordable and usable van for the South American market without redesigning one with all new components. So, they resurrected the original design from 1958. Although the years brought some improvements, it is still 1960's engineering. A road trip in one of these classic vans is surely one of the best experiences in Portugal, but these vans demand respect, undivided attention and a higher level of driving ability than a typical modern vehicle.


The VW T2 camper van engine
The VW T2 camper van boast the same engine as a VW Fox. Yes, it's a small engine for a big van and at 1400cc and 80bhp, some would say the T2 lacks power. This isn't necessarily a bad thing! Instead of blasting down the highway at 90-100kmph, cruising and appreciate the passing landscapes. Slow down and really immerse yourself in Portugal!
Steering
We've become used to not thinking about anything when we're driving modern vehicles. We let our minds wander as we thunder along at 150kmh and forget that we're actually driving. We forget how driving used to be. Let's not beat around the bush here. A van built according to an old VW camper van design from the 1960's will never feel and steer like a new Transporter. All vintage VW T2 camper vans and their original steering system have some play in the steering wheel while driving. Even the original VW manual states that there should be 4-5cm of play from left to right in the steering wheel. What this actually means is that you will have to constantly correct the steering while driving. This is something you will get the hang of with a little practice, but it can be surprising at first. You have to concentrate to get a feel for it.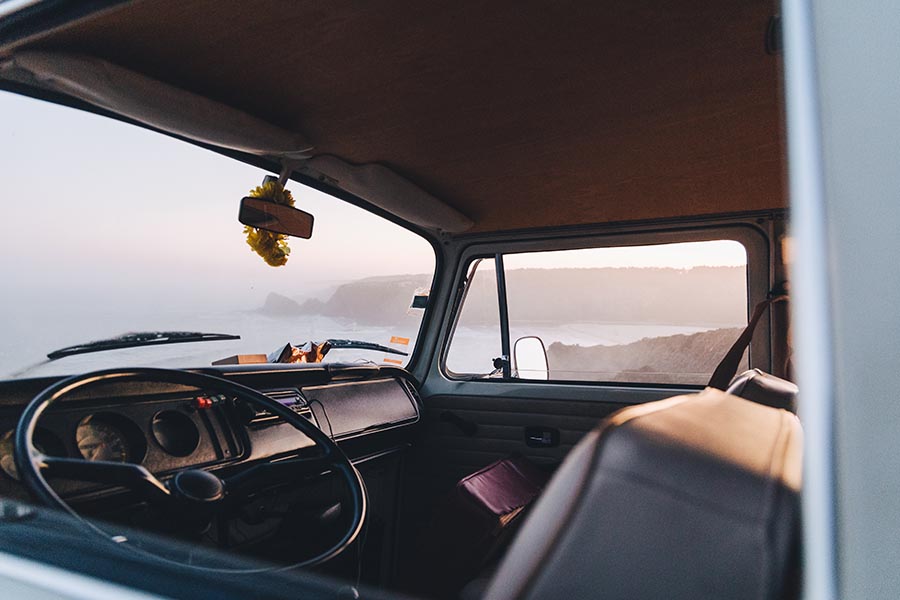 Shifting gears
One of the unique characteristics of vintage Volkswagen camper vans is that the engine & gearbox are in the back. As you might expect, the gear shifter is in the front, therefore a long rod is required to connect to the back. This unusual T2 setup creates a long 'shifter throw' while changing gears. You may be tempted to think it's a sloppy gearbox or that you're 'stirring porridge.' This is normal, but the long distance the shifter has to travel often catches our customers by surprise.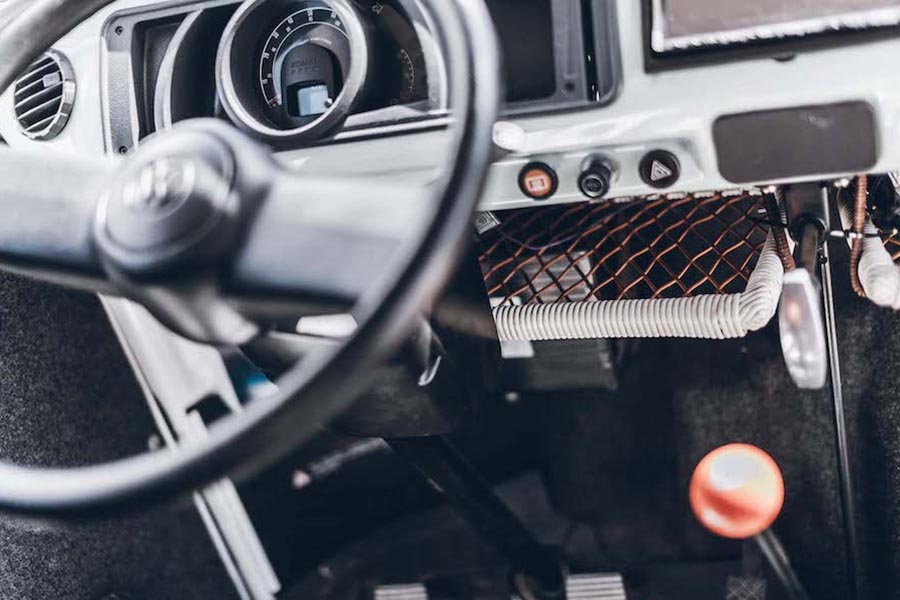 Vintage style, modern brakes
The brakes are a safe modern setup with discs in the front. The only difference here is the longer travel in the brake pedal itself. Modern vehicles tend to have a shorter pedal travel. Again, this is something you will get used to quickly with a little practice.
Fuel efficiency & reliability
The engines are new despite the vintage VW bus styling. They are much more reliable than van engines in the 60's and 70's. As for fuel efficiency, the combination of modern fuel injection and an ECU result in a very respectable fuel consumption of 10L per 100km. They are not super pollutants like the 1960's version and produce significantly less CO2. As the world evolves, Siesta Campers must also evolve. We are heading towards electric vans in the future. Stay tuned for updates!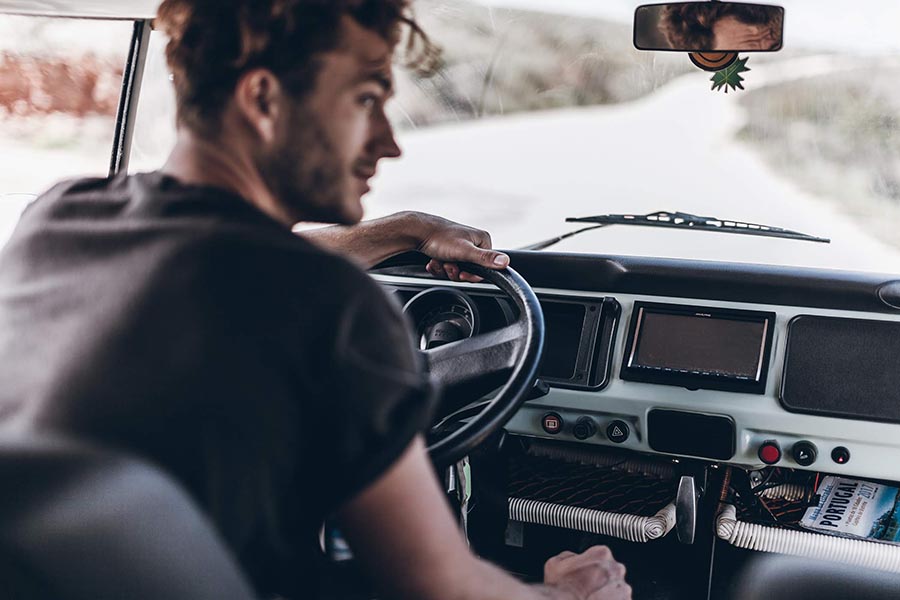 So, is vintage VW camper van hire for you?
If you want to step back in time and immerse yourself in the unique experience of driving a vintage VW camper van, we offer you this opportunity. Have you ever wondered why there aren't more companies renting old VW camper vans? It's because it's staggeringly difficult. It requires years of expertise and dedication to make it possible. We continue to pour our blood, sweat, tears and piles of money into keeping these beautiful vans on the road. We make sure they drive like the day they left the VW factory, but that will always be based on how they drove in the 1960's. If you want the chance to slow down, to be in the present, and to discover Portugal in a real and authentic way, then look no further.