As soon as New Year's Eve celebrations come to an end, you find yourself staring into the long abyss of January. With the cold creeping in and the days still rather short, you may soon begin daydreaming of balmy evenings in the Bahamas or Summer days spent basking in sunshine.
However, there are ways of making the most of a quick 'Winter warmer' instead of waiting for Spring to arrive. While Portugal reigns as one of the top summer holiday destinations, the warm year-round weather also makes it the perfect European Winter getaway for sunshine seeking travellers and campers alike. A Portugal Winter road trip in a Siesta Campers campervan may just be your best source of Vitamin D. Consider these Portugal Winter travel highlights & tips:
1. Endless Sunshine
When the peak season crowds arrive, the beach is where most are headed. The endless coastline, cotton candy sunsets and quaint fishing villages make it easy to miss one key fact. Portugal offers more than 300 sunny days per year on average! Not all of these are bikini days, but you can certainly have a sunny vacation here every month of the year and the odds of weather being pleasant are in your favour.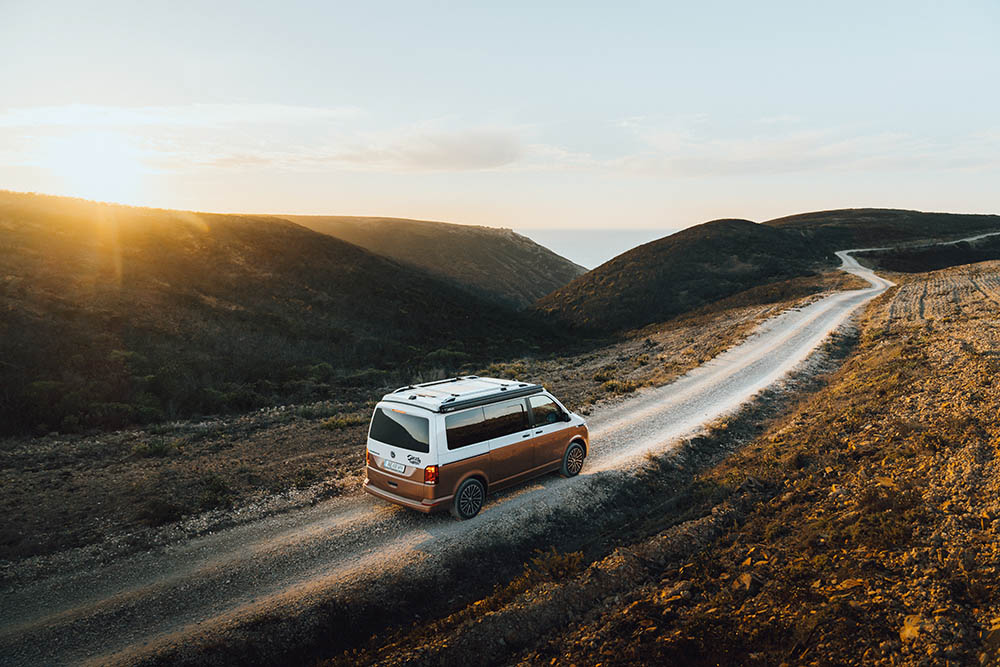 When the summer ends, the crowds disperse, sun loungers disappear and endless stretches of sand show their true wild charm. This time is ideal for relaxed coastal hikes, wildlife watching and authentic cultural experiences. For the adventurous, the beginning of winter signals the arrival of bigger swells and the best time for surfing in Portugal.
2. Portugal Winter Surfing
With waves at most Portuguese winter surf spots ranging between 6-15 feet and the giant waves of Nazaré, it's no surprise that Portugal is a top surfing destination in the world. Surfers from around the world flock here in pursuit of their next adrenaline hit, usually between October and March.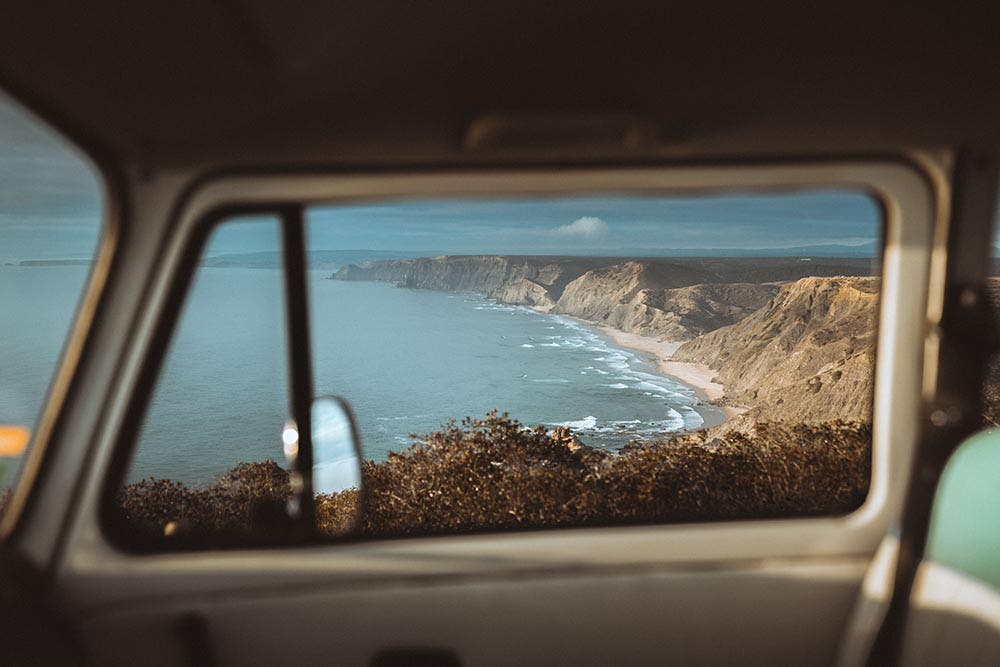 Whether you come to watch Nazaré's Big Wave Competitions or aim to ride gentler waves in the Algarve, the Winter surf season in Portugal is full of thrills. Beginner surfers looking to spend time in the water have no shortage of surf schools to choose from. Check out our recent article for some helpful suggestions: 10 Beaches to Learn to Surf in Portugal
3. Low Season Travel: Best Prices & Flexibility 
Low season travel offers many advantages, but those usually come at a cost. Portugal is perhaps one of the best countries to visit during the low season with virtually no compromises. The weather is great, activities plentiful and the prices of flights, camper rental, campsites, surf schools and hotels are all significantly less expensive. Portugal is already considered one of the more affordable European countries, so factor in the off-season pricing and you've got yourself one of Europe's best cheap winter vacations. Our own prices are up to 50% lower from their summertime peak and we offer even bigger Last Minute Deals on Winter camper rental in Portugal. With bases in Lisbon, Porto, Faro and convenient locations near major airports, you can make the most of your winter holiday.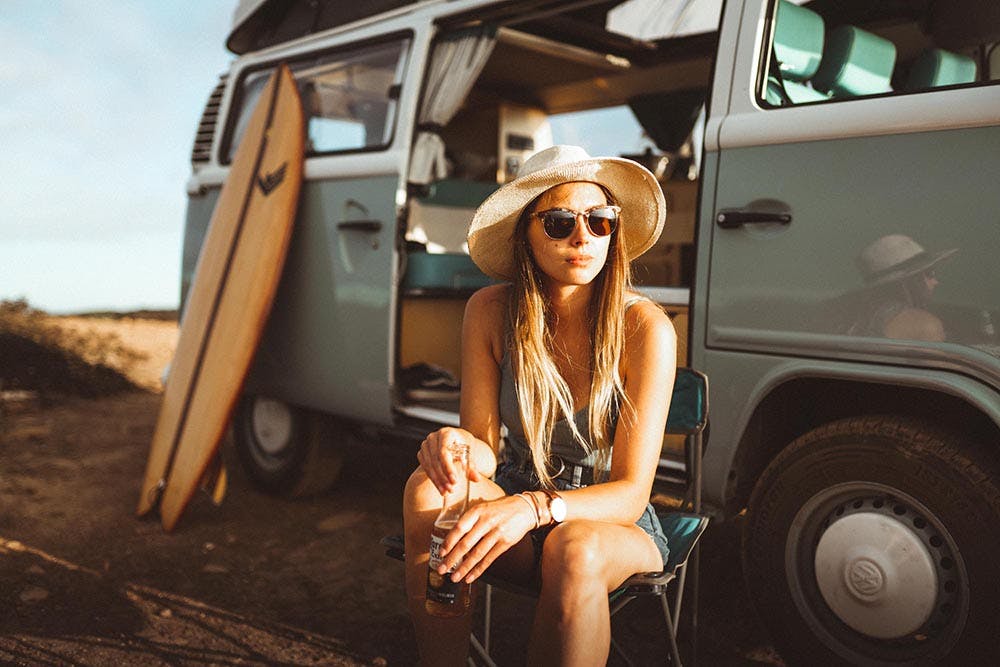 Another little talked about perk of low season travel is not having to book everything in advance. For us, travel is freedom and the ability to wake up and decide what to do that day or the next without having a carefully planned itinerary, is priceless. 
4. Authentic Portuguese Experiences
Break from peak season, the crowds that come with it and welcome opportunities for a more authentic look into the Portuguese way of life. Shops, restaurants and cafés have more time to offer better service and personal recommendations. Curious where to try the best marisco (seafood) or cozido (Portuguese stew) or where to enjoy the tastiest caipirinha? Less stress means it's easier to connect with the locals and exchange stories and to discover lesser known experiences. Your chances are better during the winter.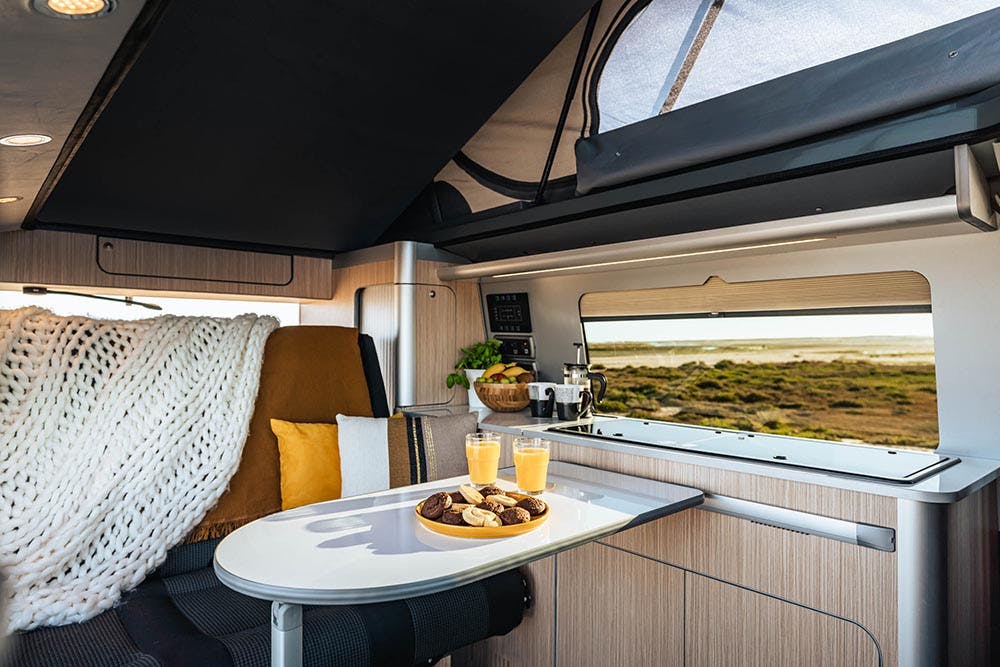 Portugal Winter Camping in a Campervan?
If you're undecided about where your next winter adventure should take you, consider the diversity of Portugal. Take in the opulence and culture of Porto and the dreamy waterfalls of the Gerés National Park. Get swept up in the energy of Lisbon and be utterly charmed by the endearing Alentejo region. Get lost in the Portuguese interior before landing in the doorway to the stunning landscape and historic towns that make up the Algarve. Wondering how to fit all this into your itinerary? So, if you're wondering what is the best thing to do during winter in Portugal. The best way to immerse yourself in everything Portugal has to offer, especially if your time is limited, is to travel in a camper. Happy camping!