What are the best festivals in Portugal?

January: Festival of Fogaceiras, Santa Maria da Feira
February: Carnaval, Lisbon & Algarve
March: Festival of Contraband, Alcoutim
April: Flower Festival, São Brás
May: Sintra Festival, Sintra
June: Festival of São João, Porto
July: Festival of the Trays, Tomar
August/September: Festival of the Iberian Mask, Lisbon
October: National Gastronomy Festival, Santarém
November: Porto Marathon, Porto
December: Day of Portugal, Countrywide

If you're looking for unique trip ideas, authentic local experiences, and unlimited flexibility, consider our favourite festivals in Portugal combined with a campervan road trip holiday. The monthly Portuguese event calendar features a wide range of immersive happenings ranging from one of the best parties in the world, the Carnival, to smaller gatherings such as the Contraband Festival. Some of these events take place in large cities with easy access from nearby international airports. Others are spread over larger regions or in off-the-beaten-path villages and will require transportation. Hitting Portugal's festivals with a campervan is a great way to take care of festival accommodation and transportation without having to book every aspect of the trip far in advance. Continue reading for detailed descriptions of the top festivals in Portugal.

January: Festival of Fogaceiras, Santa Maria da Feira
The Festa das Fogaceiras is held annually on January 20 in Santa Maria da Feira. This Portuguese festival involves young girls in traditional dress carrying castle-shaped fogaças cakes on their heads to give thanks for good health. After five centuries, this ancient tradition preserves the vow made by the community to rid the region of the plague. Legend has it that for four years tradition was broken and the plague returned. This event isn't our usual cup of tea and January is better spent hunting for the perfect wave, but we sure don't want to tempt the plague either.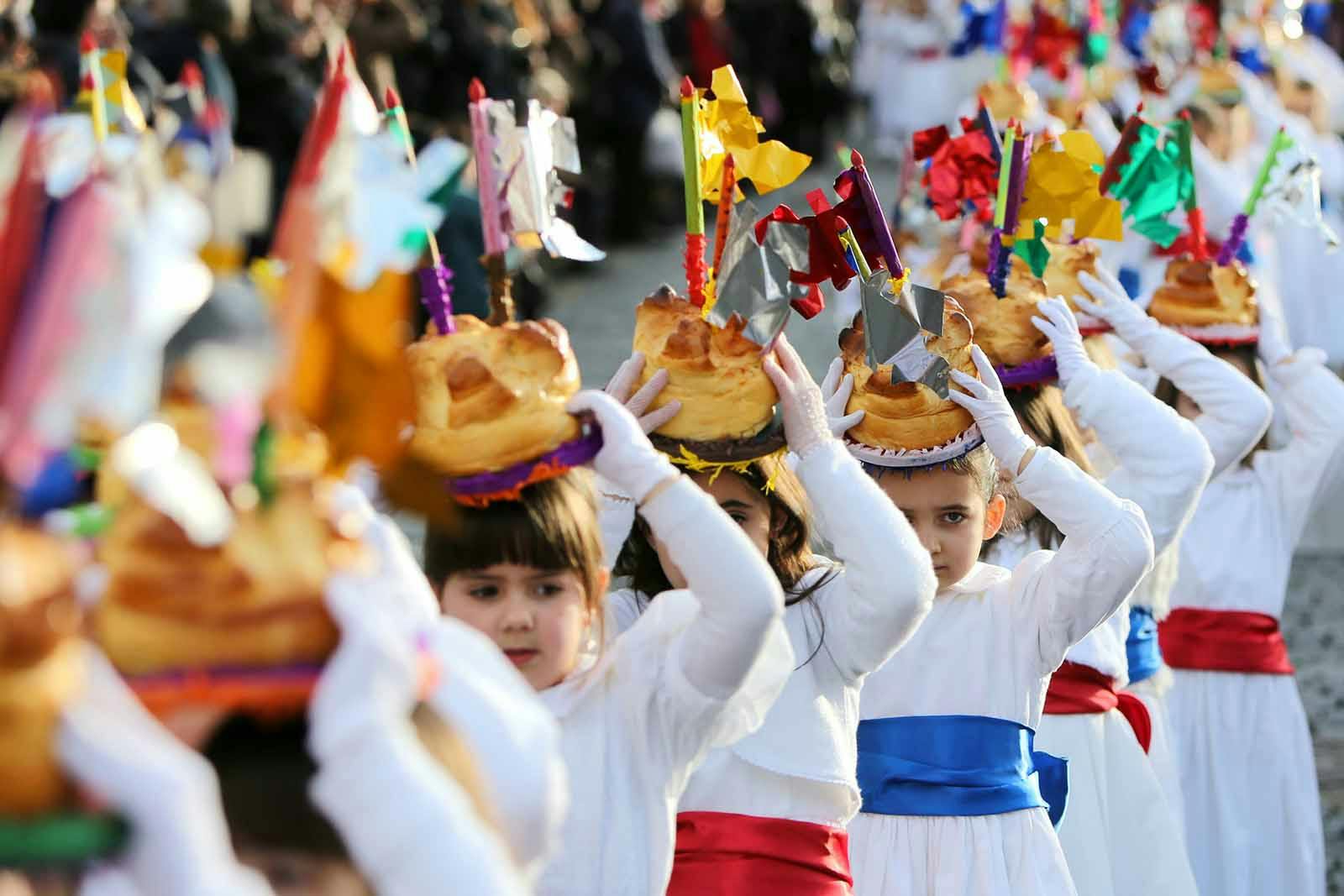 February: Carnaval, Lisbon & the Algarve
You will find Carnaval (aka Carnival) parades all around Portugal, with Lisbon and the Algarve organizing the most spectacular celebrations. On the surface, it's all Rio-style feathers and wildly colourful outfits, but the Carnaval festivals in Portugal date back centuries. Back then, people gathered at large feasts to eat meat, which was forbidden during Lent. Finding accommodation in Lisbon around this time might be tricky, so it's best to plan ahead. If you fly into Faro to celebrate the Carnaval in the Algarve, consider campervan hire on arrival. One of the biggest Algarve Carnival displays is in Loulé, all of the floats have a current affairs theme and are brilliantly executed. You can catch the festival and explore the top Algarve highlights without having to worry about accommodation or transport. Ideal for anyone who loves a great party, Carnaval consistently ranks up there with the best festivals in Europe and the world! Pro tip: The Siesta Campers Faro location is minutes away from Faro Airport (FAO) and just 5 minutes away from the biggest Carnival in the Algarve. We offer up to 50% discount camper hire deals in Portugal during the off-season.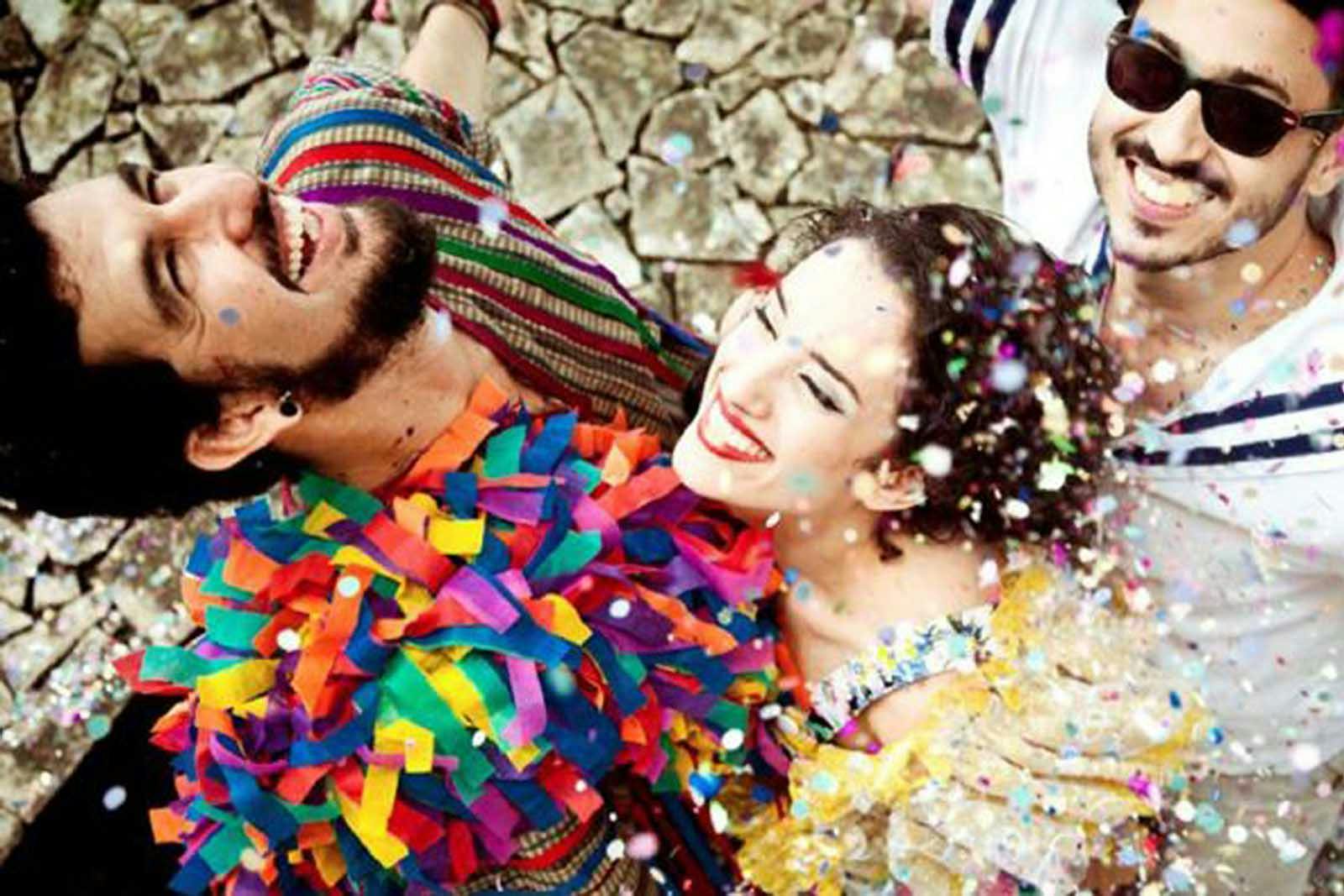 March: Contraband Festival, Alcoutim
Festival do Contrabando, otherwise known as Contraband Festival or Smuggler's Festival, is an annual event held near Alcoutim. It's a celebration of the history of 'smuggling' which happened between the people living on the Portuguese and the Spanish borders of the Guadiana river. The region has a long history of smuggling coffee, sugar and spirits. Alcoutim also has a cute boat trip to the Spanish town of Sanlúcar de Guadiana. This is one of the best festivals in Portugal for families. There is a free campground by the river with a sand beach and beach umbrellas. Weather in the Algarve is already pleasant this time of the year, so if you're on the hunt for one of the best festivals in Portugal minus the high season crowds, be sure to add this one to your Portugal festival road trip itinerary.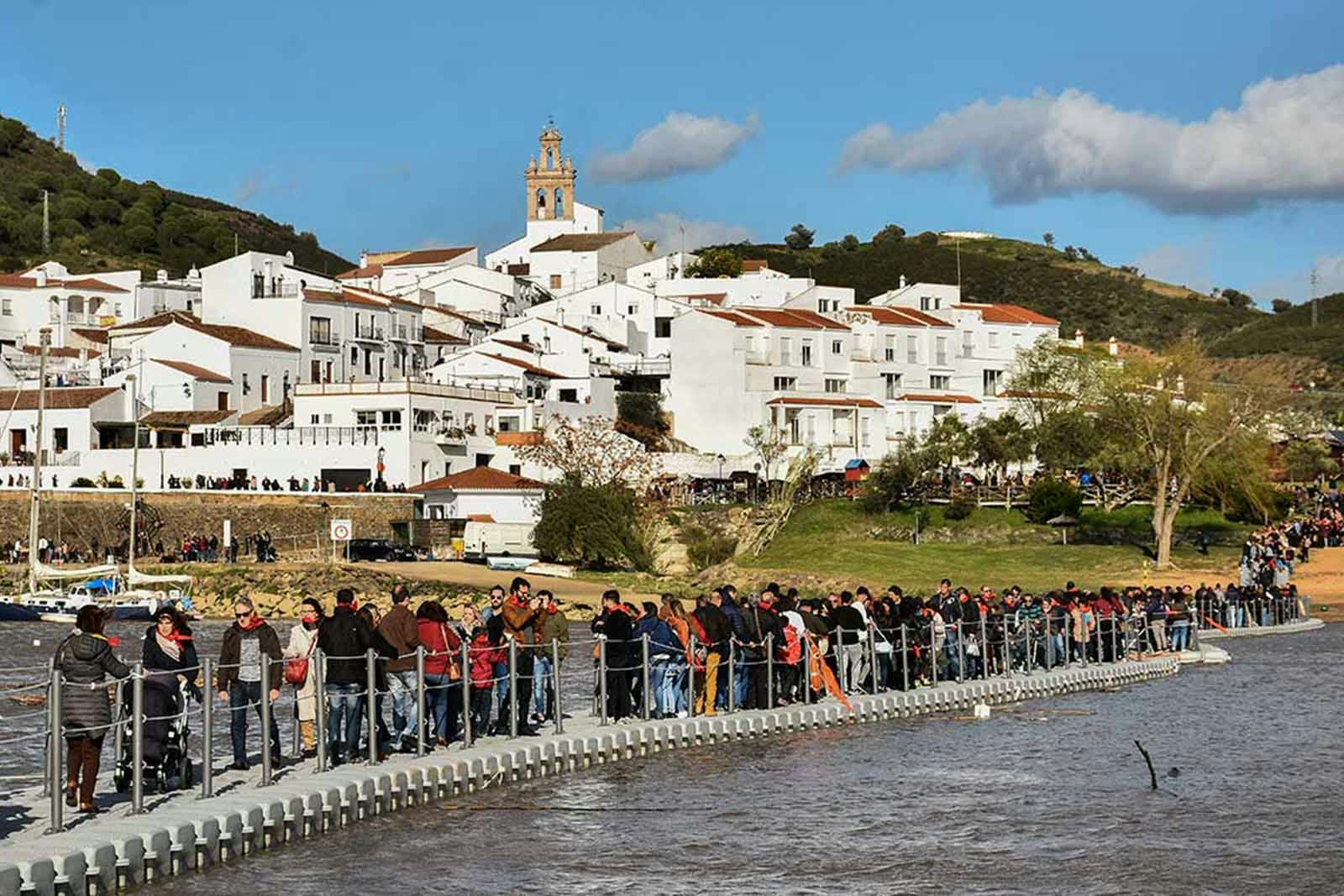 April: Flower Festival, São Brás
The Festa das Tochas Floridas, aka the Flower Festival is one of our favourites and takes place right on our doorstep. This is an annual Easter event with its tradition originating in Pagan fertility festivals. São Brás residents arrange intricate designs made of wild flower petals that are in abundance at that time of year. The male folks gather (suitably drunk of course), to bring giant handheld flower torches with stunning designs made from the leaves of cistus, lavender and chamomile. They then chant religious incantations while the bishop walks through the middle of the flower design ruining the hard work of the townsfolk. You'll want your own transportation when visiting São Brás. If you choose to pair your Festival experience with camping in the Algarve, this is a great time of the year to do it. No crowds, sunny days and the waves are still pretty good. If you're a beginner surfer, check out our recent guide: Top 10 Beaches to Learn to Surf in Portugal.
May: Sintra Festival, Sintra
Do you love classical music, beautiful fairytale locations and architecture? If so, Sintra Festival (Festival de Sintra) is perfect for you. Usually held in May & June, this event goes on for three weeks. It is held in several palaces (yes, palaces) and beautiful gardens around Queluz and Sintra. Here you can Marvel at performances from world-class symphony orchestra choirs, ballet performances, musical shows, recitals, and even concerts for children. While it's possible to reach Sintra pretty easily from Lisbon, having your own transport makes more sense as there is much to explore in the area. Our Siesta Campers Lisbon base is located near Lisbon Airport (LIS) and makes a great launch point for just about any road trip in Portugal. Don't miss a visit to the charming nearby coastal village of Cascais.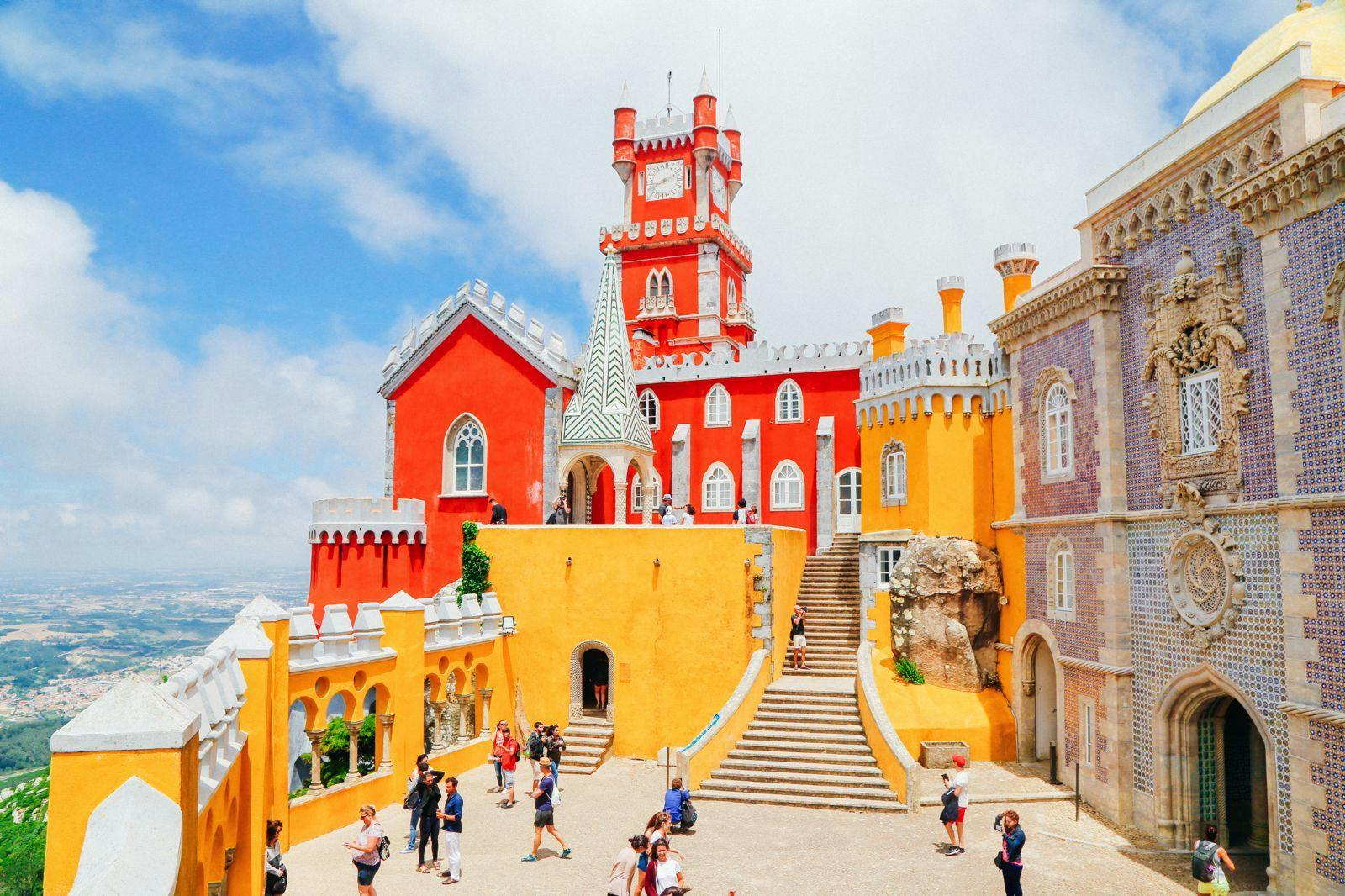 June: Festival of São João, Porto
Sardines on the grill, beer in the glass and rubber hammers in hand. This is how Porto experiences the 23rd & 24th of June. The Festival of São João (Festa de São João) pays tribute to Saint John the Baptist and has been held in Porto for over 600 years! It begins with street parties and music in the afternoon and the party continues late into the night. Party-goers release sky lanterns and enjoy a firework display at midnight on the banks of the Douro river. Interestingly, as part of the celebrations, people also bash each other over the head with rubber hammers. Young men also throw garlic flowers at women they fancy. You better start looking for flights! Porto is a great base for nature lovers too, as the north of Portugal remains wild and less visited by tourism than Lisbon and the Algarve. If you want to explore further afield, better pick up some wheels. Check out our Into the Wild article and you may be tempted to sort our your campervan hire in Porto to explore the wilds.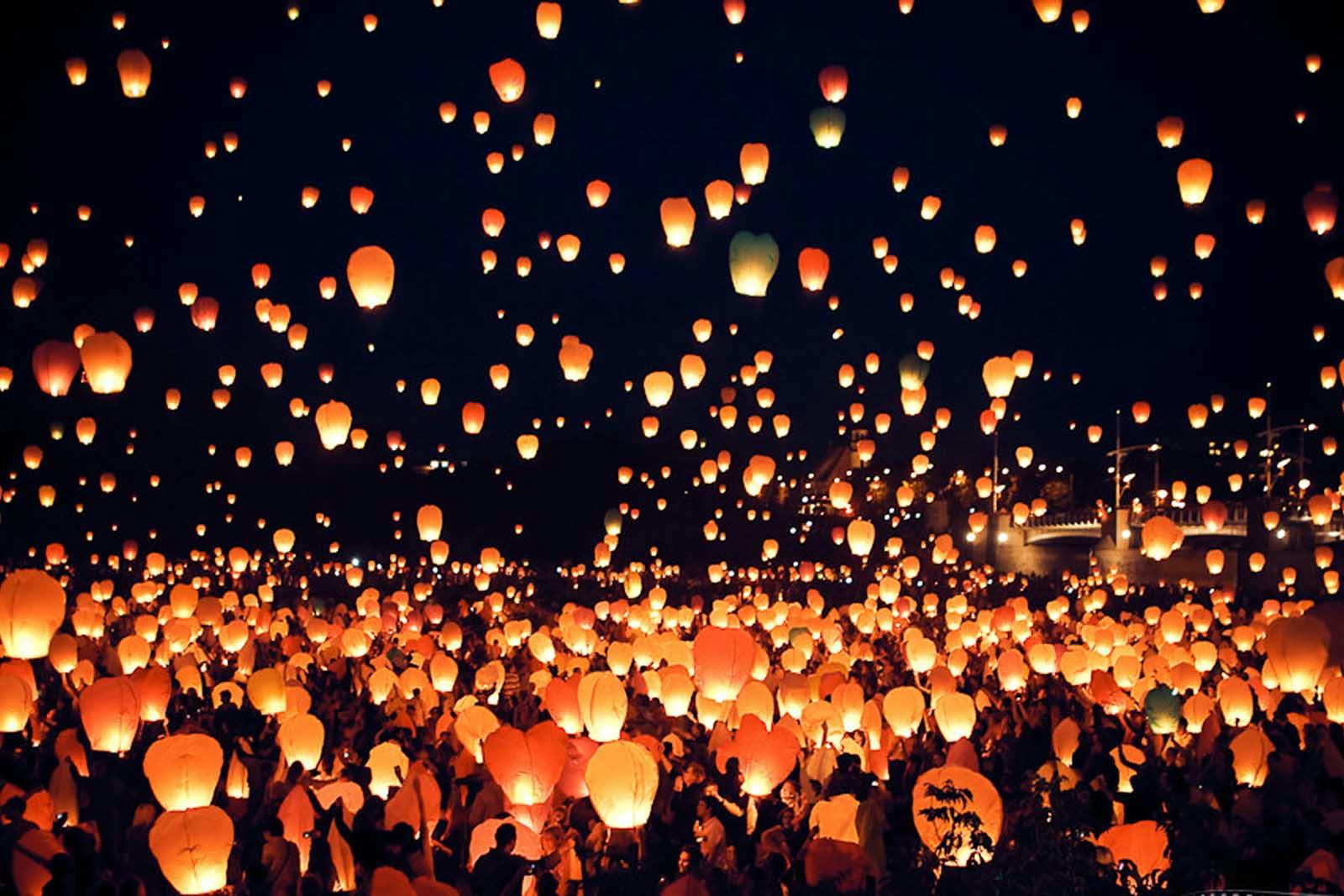 July: Festival of the Trays, Tomar
Are you ready to watch elegant ladies parade with fully loaded trays of flowers, bread and cobs on their heads? Who isn't? Like the World Cup, the Festa dos Tabuleiros is held every four years (next one in 2023). During the ten days of celebrations, several processions fill the city's streets. On the eve of the Grande Parade, participants meet at the municipal stadium of Tomar for traditional popular games, including ball and kite races, tug of war, greasy wood climbing and chinquilho.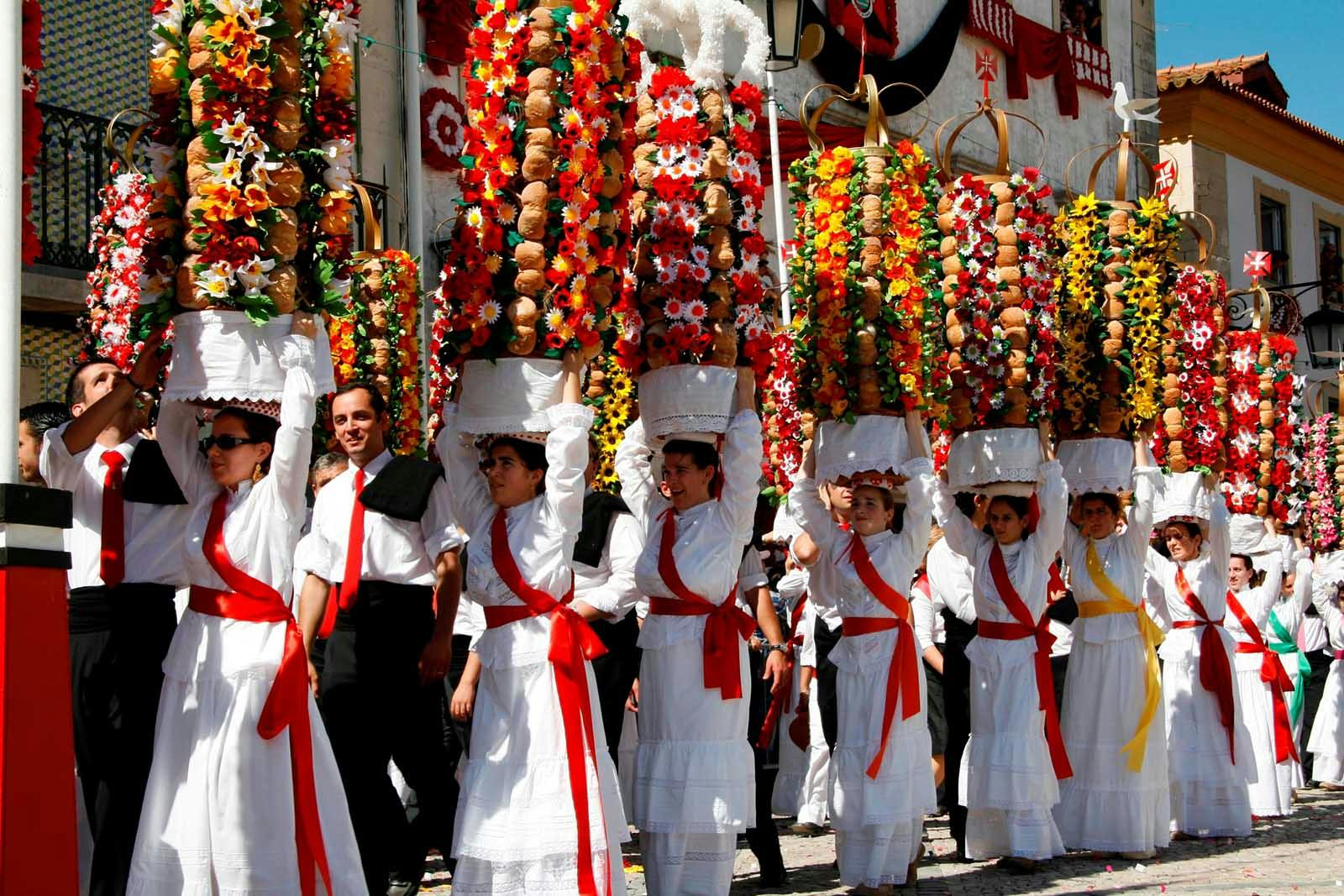 August/September: Festival of the Iberian Mask, Lisbon
If you want your kids to scream (in a nice way), the Festival of the Iberian Mask is where you should take them. Think the creepiness of the Wicker Man combined with a freakshow street parade. The weird and wonderful world of traditional pagan fertility rites and the wild costumes unite to ward off evil spirits. People gather in Lisbon from the far flung corners of the Iberian peninsular for this one. Don't miss it.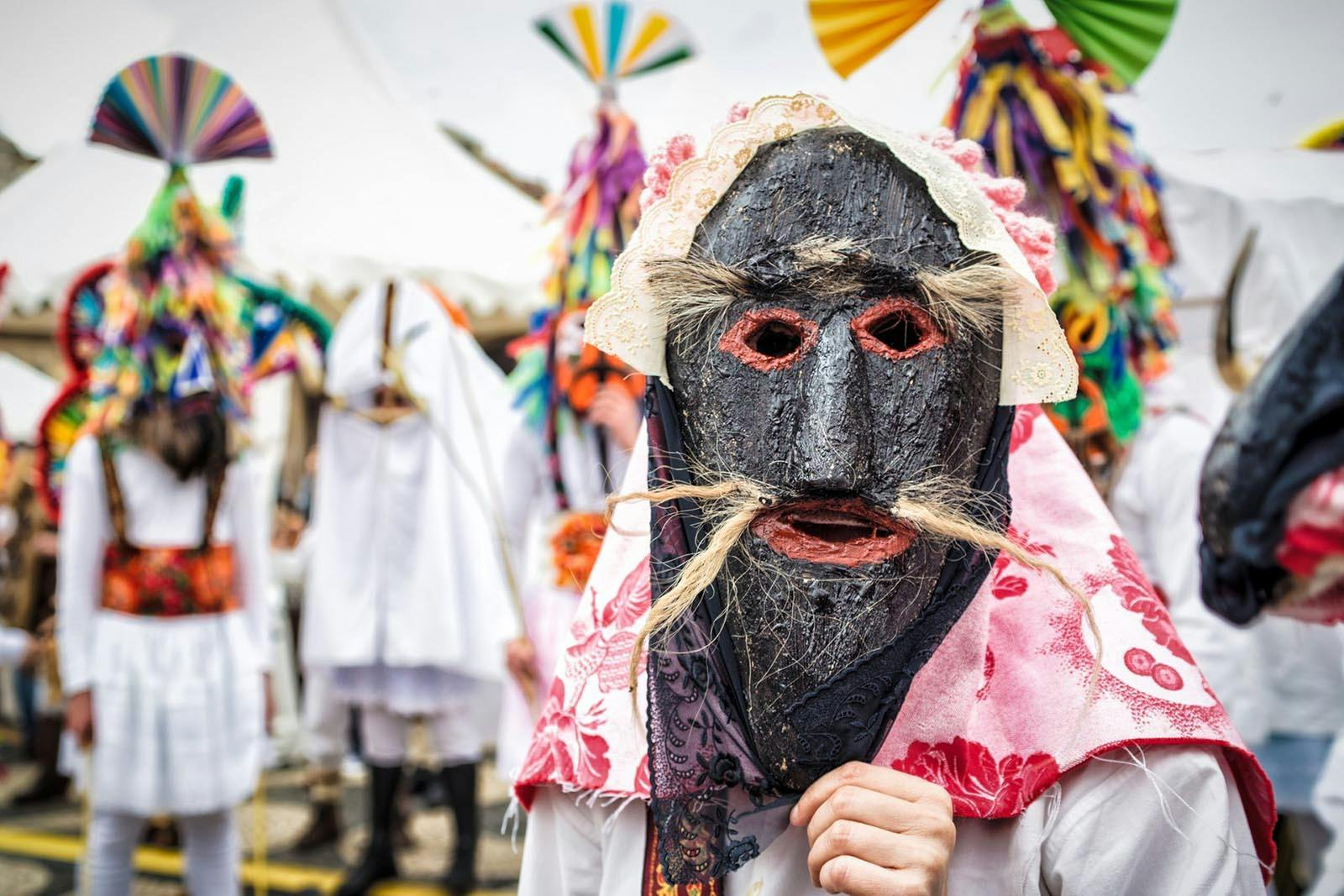 October: Festival Nacional de Gastronomia, Santarém
Ideal for foodies, the National Gastronomy Festival is a 10 day celebration of Portuguese cuisine and brings together the best regional products and producers. The event began in 1980 and each day is dedicated to a different region and its food culture. See, touch, taste and learn during themed lunches and live cooking shows. Discover traditional local crafts and gather with a very local crowd. Pro tip: It's best to bring some loose fitting clothes.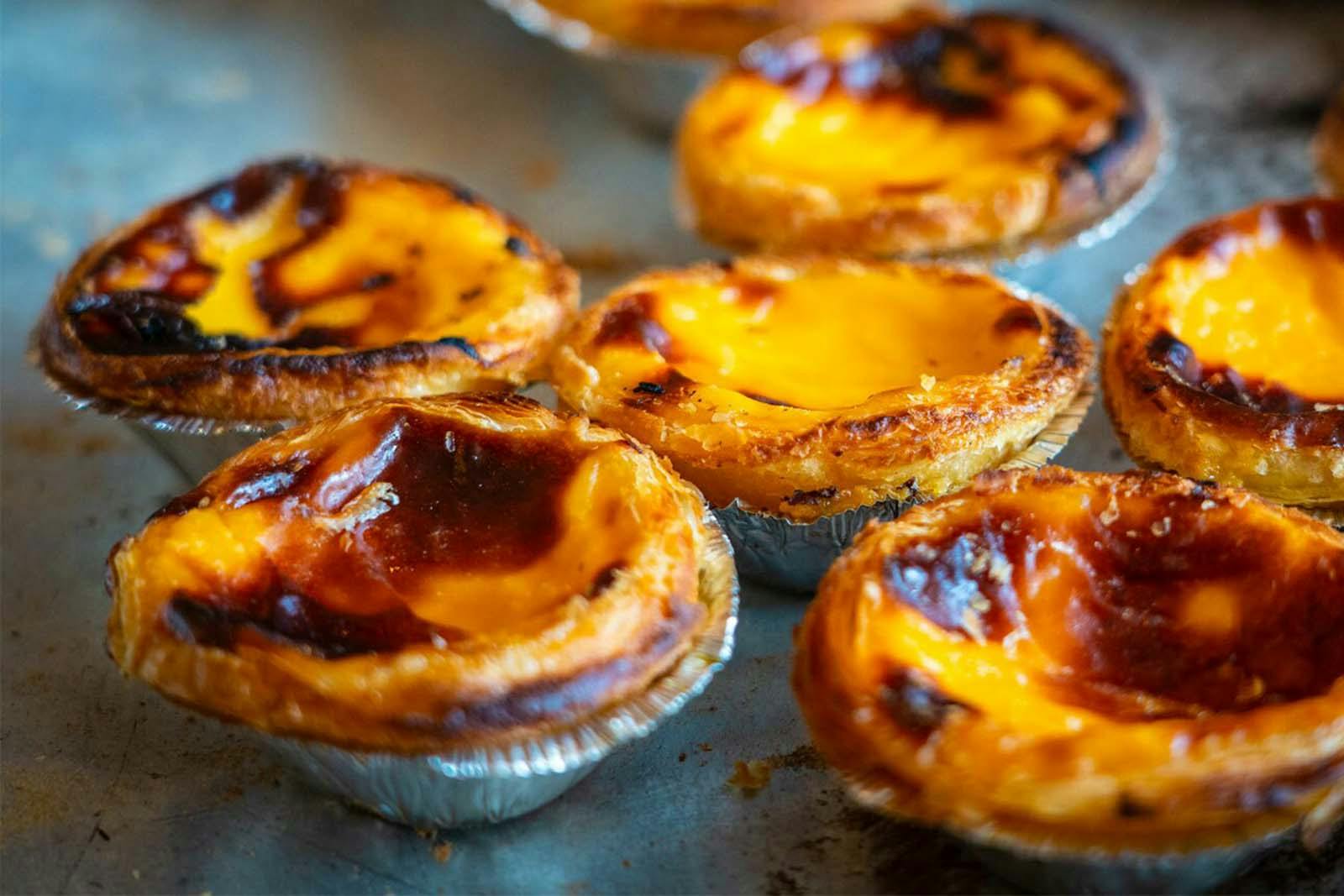 November: Porto Marathon, Porto
The Porto Marathon takes place in November beginning and ending at the Parque da Cidade do Porto. Participants can choose between three distances: the 42 km run, the 15 km run or the 6 km walk. While obviously intended for the more active among us, the route is incredibly scenic and worth the run or walk any day and at any pace. If you attended the National Gastronomy Festival the month prior, this might be just what you need to burn off all those extra calories.

December: Day of Portugal, Countrywide
Day of Portugal is the Portuguese independence day and a public holiday celebrated each year on December 1st. It's studded with lush fireworks displays and parties across the country. If one night of fireworks isn't enough, perhaps it's best to extend your stay and remain in a festive mood through Christmas and New Years Eve.