There's such a variety of things to do in Málaga it's tough to limit this article to just 19, so we've trimmed the fat and arrived at our absolute favourite Málaga activities suitable for all budgets. Also, if you're planning on exploring a bit more of Andalusia, we've got great news! We put together a few tips and tricks for you to enjoy the sunny city and the surrounding region to the fullest.
If you're looking for a fun-filled vacation in Spain, Málaga is a great starting point. Located on the Costa del Sol, this vibrant city offers rich cultural heritage, beautiful beaches, excellent cuisine, many outdoor activities and warm Mediterranean climate. With mild winters and hot summers, it's an ideal destination for year-round travel. Here are 20 unmissable things you must do in Málaga:

19 Things to do in Málaga you cannot miss:
1. Go camping!
Málaga is not only a beautiful city but also a stunning region with numerous natural and cultural wonders waiting to be discovered. Ideally, you'll want your own transportation and your trip wouldn't be the same without a campervan! If you want to enjoy all the activities in Málaga with total freedom, comfort and flexibility, campervan hire in Málaga is your best option! Málaga is a popular place often requiring advanced bookings for accommodation, organized tours and transport around the region. If you want to plan less and enjoy more, explore it all in a campervan.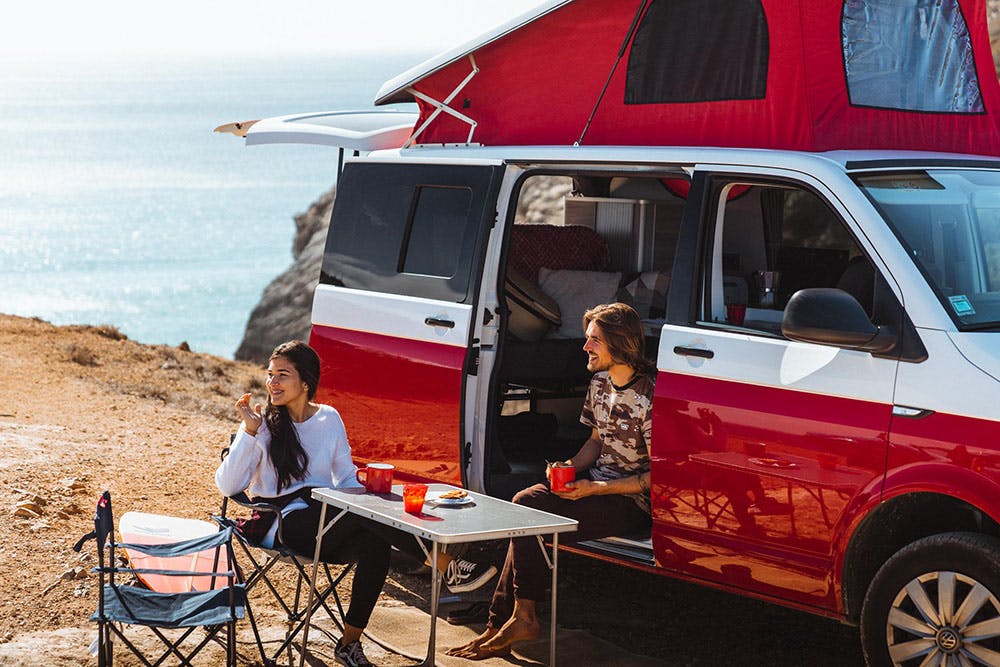 Discover Málaga by campervan

2. Be a beach bum
With numerous beaches to choose from, you're sure to find the perfect spot to soak up the sun and forget about life responsibilities. Playa de la Malagueta is a must for a quick urban beach fix, but it's not the only great choice! Hitting the beach is undoubtedly one of the best things to do in Málaga and If you're willing to go a bit farther for that perfect patch of sand, you should check out our Málaga beach guide.

3. Go snorkelling
The crystal-clear and warm waters of the Mediterranean are perfect for swimming, snorkelling, and diving. Home to a wide variety of sea creatures, including colourful fish, octopuses, starfish, and sea turtles. Peñón del Cuervo is an awesome lesser-known spot to check out near the city centre. Bonus: It's accessible via a really nice coastal walk or a short drive. The area near the beach is a nice place to picnic too!

4. Relax at La Concepción Botanical Garden
The stunning design of La Concepción garden features elaborate fountains, ornate statues, and a pristine lake, which make it a popular destination for tourists and locals in search of a tranquil oasis that's perfect for a peaceful afternoon.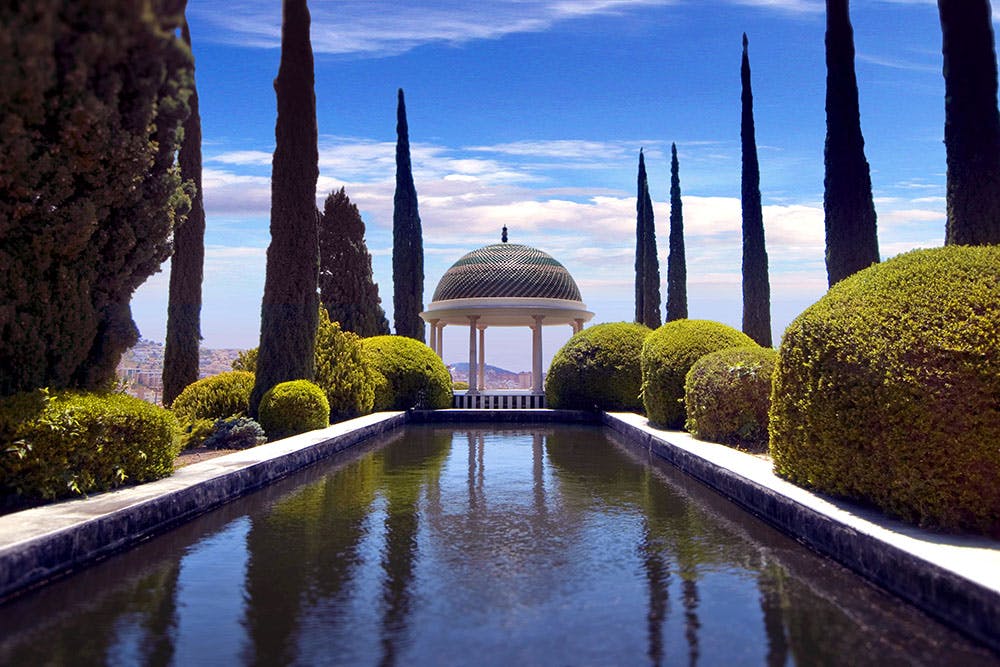 La Concepción garden
5. Grab a bite at Atarazanas market
This lively market is filled with the delicious local produce and crafts. One of the most striking features of the market is its stunning stained glass window, a masterpiece of Andalusian art and provides a colourful backdrop to the market's bustling activity. If you love food and architecture, then a visit to Atarazanas market is a must!

6. Go on a date with Picasso
Málaga is the birthplace of Pablo Picasso, one of the most famous artists of the 20th century. If you're an art lover, the Picasso Museum is one of those unmissable things to do in Malaga. With over 200 works by the artist, including paintings, drawings, and sculptures, there is plenty to discover.

7. Hike the Caminito del Rey
Caminito del Rey is a stunning hiking trail which offers breathtaking views of the surrounding countryside. Its location in the Desfiladero de los Gaitanes natural park, at El Chorro, offers stunning views of the Gaitanes Gorge. The walkway was originally built in the early 20th century to allow workers to access a nearby hydroelectric power plant, but has since been restored and is now open to visitors.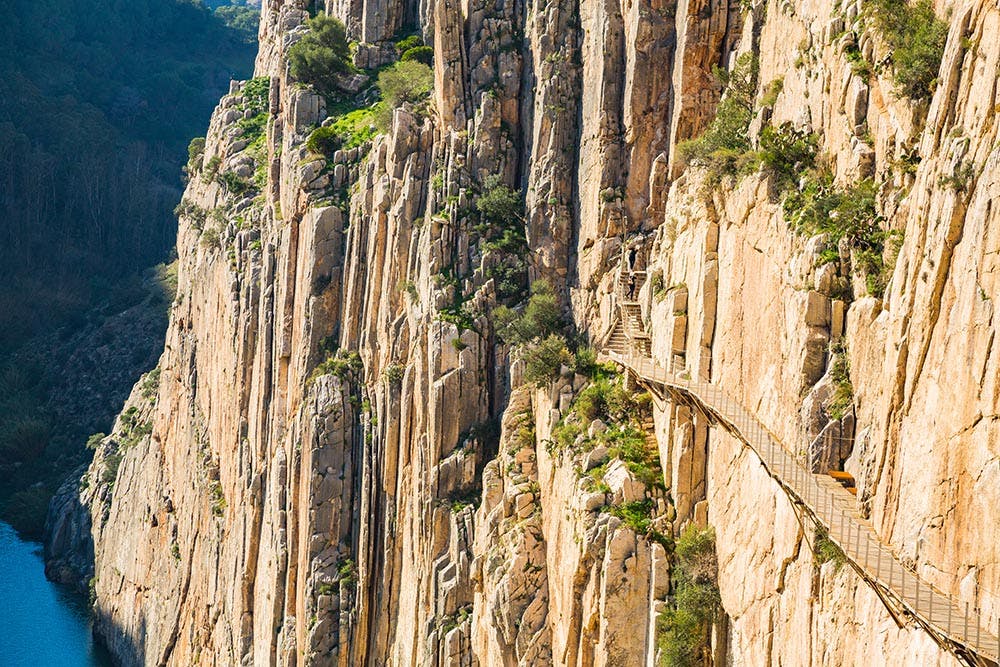 Caminto del Rey



8. Climb, canoe or windsurf at El Chorro
Considered one of the best climbing destinations in Spain, with more than 1,500 limestone routes. If, on the other end, watersports is your go-to, the three reservoirs found there are ideal for canoeing and windsurfing. If you take our campervan suggestion, park it for the night at Parque Ardales. You'll be close to all the destinations mentioned above and the views are stunning.

9. Experience Flamenco
No list of things to do in Málaga is complete without Flamenco! This passionate and vibrant dance originated in Andalusia and is a form of artistic expression that combines music, dance, and song to create a rich and emotional performance.

10. Catch the sunset at the Gibralfaro Castle
The castle is perched on top of Mount Gibralfaro, which rises 130 metres above sea level. Visitors can climb the castle's ramparts and enjoy stunning views of the surrounding countryside and the Mediterranean Sea.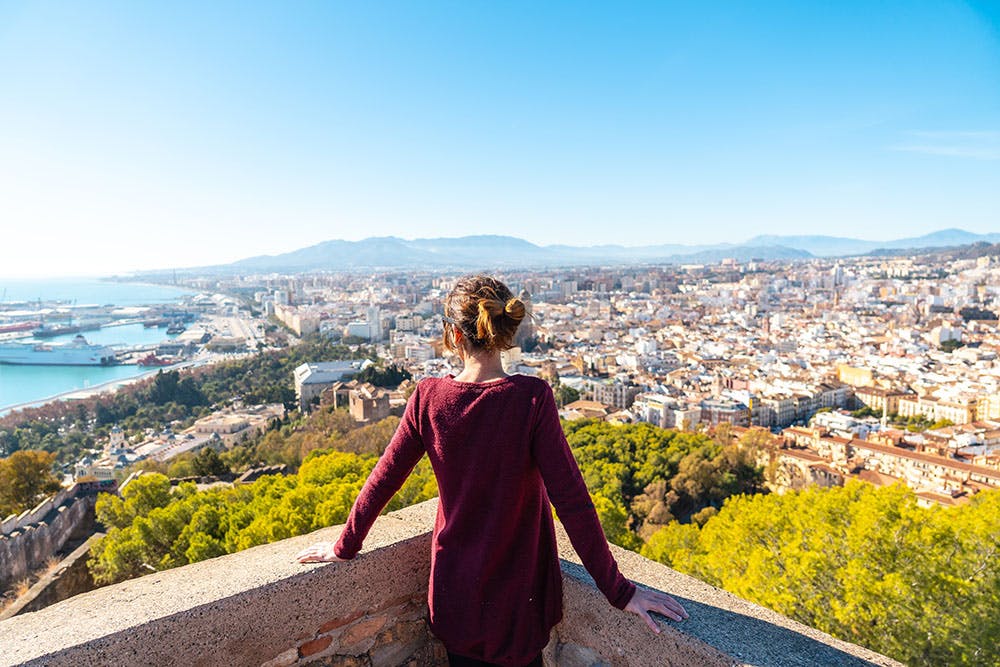 Gibralfaro Castla

11. Day trip to Ronda
A bit further afield, but totally worth the trip! Once you arrive, lace up your hiking boots and explore the hills and valleys. You'll be rewarded with breathtaking views and a chance to spot some of the local wildlife. Don't leave without passing through Puente Nuevo, its picture perfect bridge and most iconic landmark.

12. Explore the Caves of Nerja
These underground caves are located in the town of Nerja and are famous for their stunning rock formations and prehistoric cave paintings. Take a guided tour to learn more about the history and geology of the caves.

13. Splurge in Marbella
Popular coastal town known for its sandy beaches, glamorous nightlife, and luxurious resorts. Take a dip on Playa de la Fontanilla and Playa de Venus. Or, if your tastes are more related to creativity, Marbella has a thriving art scene, with several galleries and museums showcasing works by local and international artists.

14. Check out Butterfly Park Benalmádena
Visit the majestic Mariposario de Benalmádena, a beautiful tropical garden with over 1,500 butterflies from around the world. Enjoy the sunset on the cable car which goes to the top of Mount Calamorro, with stunning views of the coastline and the surrounding hills.

15. Taste traditional Spanish tapas!
Málaga is known for its delicious tapas, so be sure to sample some of the local specialties. These small plates of food savory can include practically anything from meats and bread to stuffed mussels and sautéed veggies! (pro tip: In most places, with every beer comes a free tapa).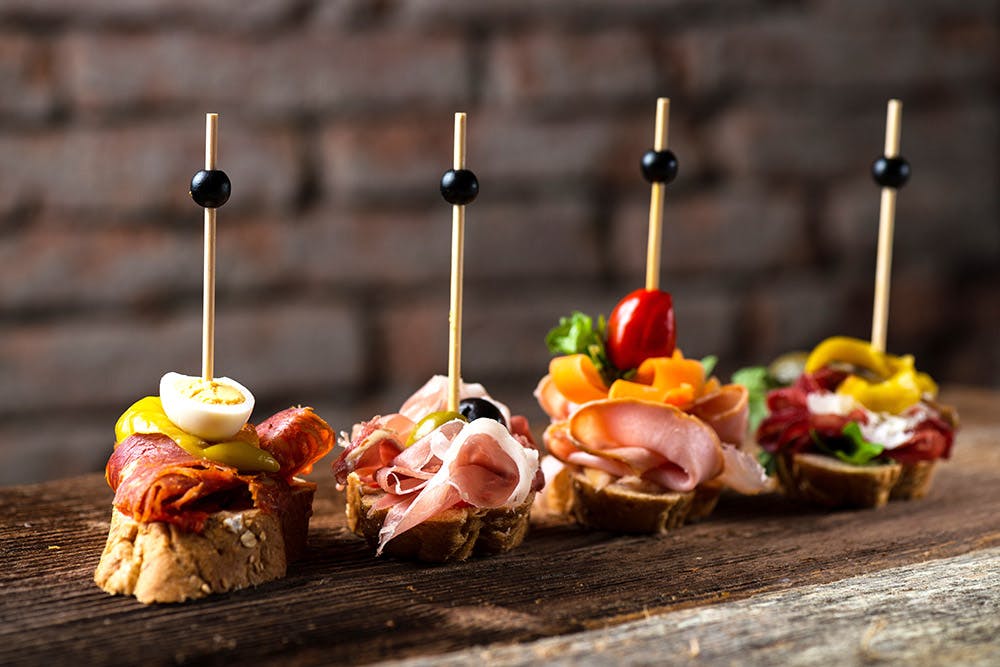 Tapas!
16. Take a guided tour of street art
One of the most well-known areas for street art in Malaga is the SOHO district. Here, visitors can find numerous murals and graffiti works by both local and international artists. Another popular area is the Lagunillas neighbourhood, known for its colourful and creative murals.

17. Explore Málaga city centre
Take a stroll through the historic Málaga city centre, known as the Casco Antiguo and discover hidden gems. You'll be surrounded by architecture, charming plazas, and plenty of tapas bars. Don't forget your camera, this area is very photogenic.

18. Visit the Alcazaba
Definitely add Alcazaba to your list of things to see in Málaga. This Moorish palace-fortress is one of the most popular tourist attractions in Málaga. Built in the 11th century, it offers stunning views of the city.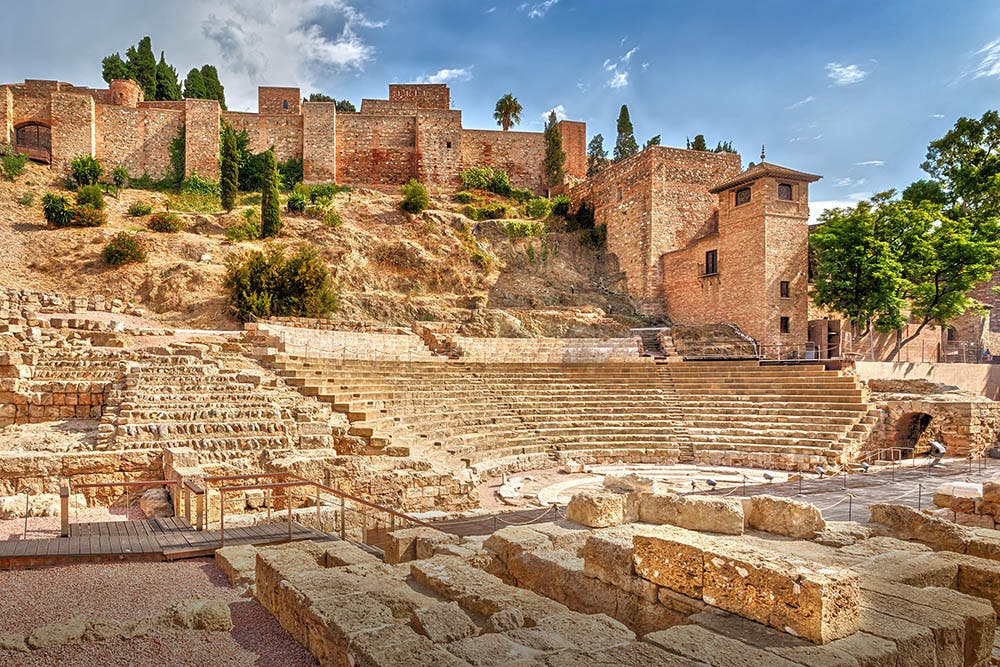 Alcazaba fortress
19. Walk along the Paseo del Parque
It's a popular park for both locals and tourists, offering a peaceful and scenic respite from the hustle and bustle of the city centre located in the heart of Málaga. The Paseo del Parque is over 100 years old and covers an area of around 12 acres where you can find a wide variety of trees and plants, including palm trees, ficus trees, and exotic flowers. 

Conclusion
Málaga is a beautiful coastal city in southern Spain known for its sunny weather, rich history, and vibrant culture. It is a popular destination for tourists from around the world for all the reasons listed above (and more!), plus its thriving food and nightlife scene, with plenty of restaurants and bars to explore, it can't go unnoticed. There is so much to see and so many things to do in Málaga, you'll surely consider extending your stay. Not only is it a beautiful city but also a region, so don't miss out on the many stunning surrounding towns you can visit.