We're not just another campervan rental company
Siesta Campers founder Loyd's childhood holidays rolled by in a 1971 VW Camper, touring Europe with his parents, forging his love of freedom and a desire to roam.
Later, together with partner Claire, many happy years were spent living in a van. Loyd and Claire's first campervan was built by themselves in 1996, constructed on the base of a 1960's Commer bus. It was the appeal of these stunning classic vehicles and the search for the road less travelled that led them to Portugal, where they slowed their wheels and cemented a base to raise their family.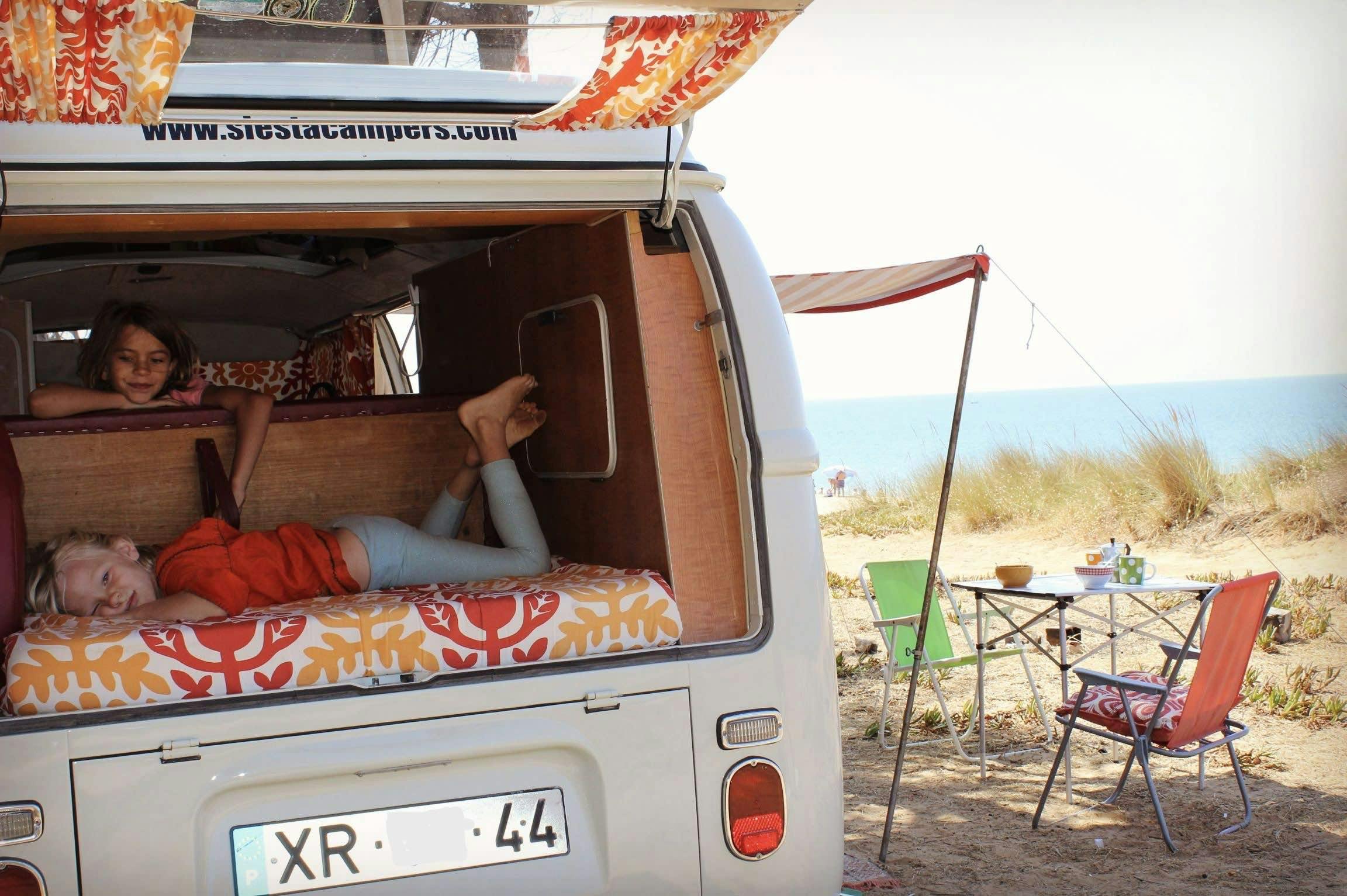 The next natural step for Loyd and Claire was to continue their mission to celebrate all things vintage and the joys of living in a van in Portugal. Being extremely competent designers, artists, mechanics, and dreamers, they imported their first vintage VW from New York in 2005. In the shade of a carob tree in their garden they set about restoring it into a show-winning classic Volkswagen motorhome, and this vehicle remains in Siesta's growing fleet to this day.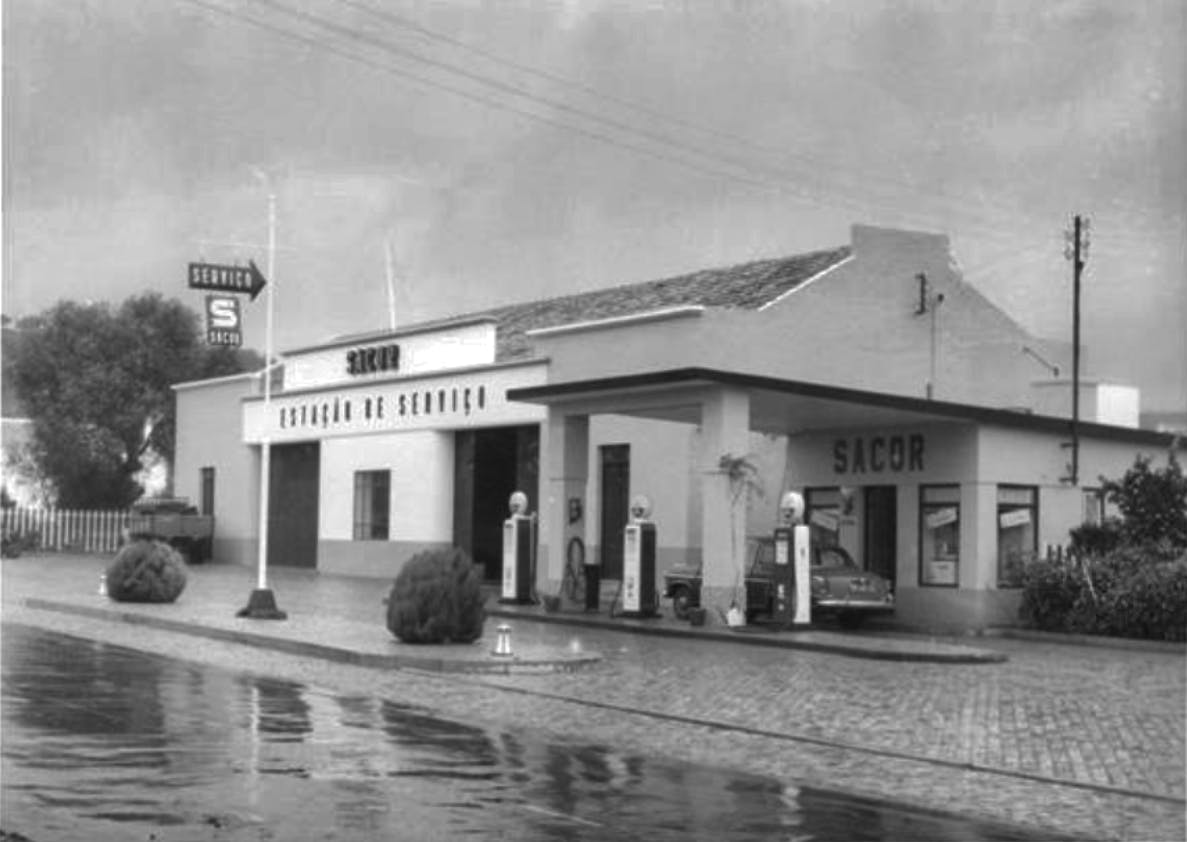 We've moved on from restoring underneath the carob tree and our current home is now an original 1950's service station located in São Brás de Alportel. We have restored some of the most expensive vintages VW's money can buy for international clients, as well as being a focal point for the extended family of VW fans and enthusiasts. We're proud to help the legion of likeminded VW aficionados continue their campervan holidays in Portugal; from surfers to hikers, buskers to cyclists and families from all over the world.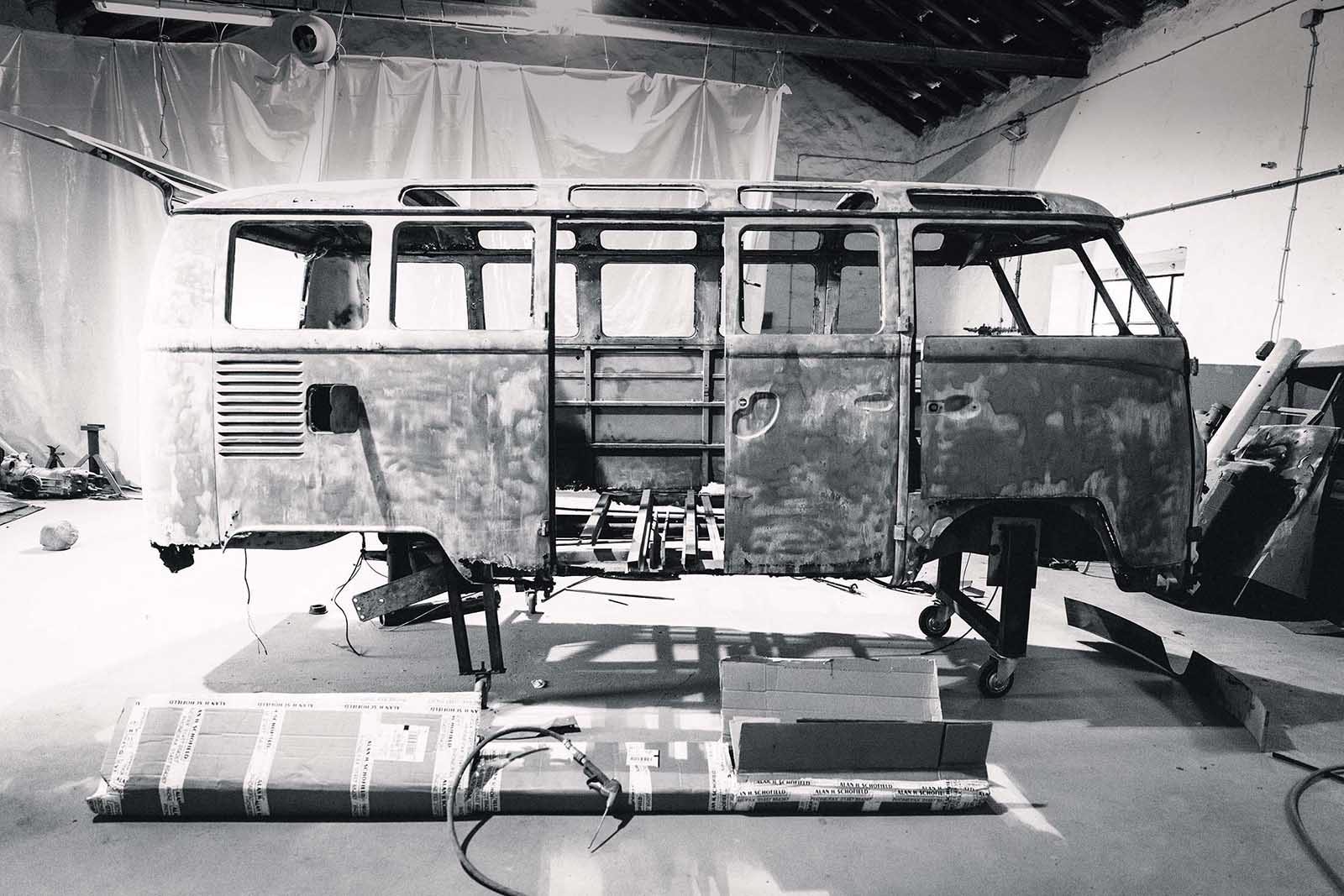 We're a VW hire company that pours our passion into creating some of the most high-tech VW Transporters around. We build our new rental campers with a respectful nod to the rich cultural history of the original VW Campervan. Is living in a van for you?