While it's possible to enjoy a Portugal road trip in a wheelchair accessible vehicle or even a typical rent-a-car, our customers with disabilities may find the Portugal roadtrip much more enjoyable in a wheelchair accessible campervan. We're happy to announce that we now offer wheelchair accessible campervan hire at our locations in Lisbon, Porto and Faro. If you're looking for disability friendly vehicles near Lisbon airport (LIS), Faro airport (FAO) or Porto airport (OPO), our bases are close to each of them. Please note, this option is available by request in our California models only.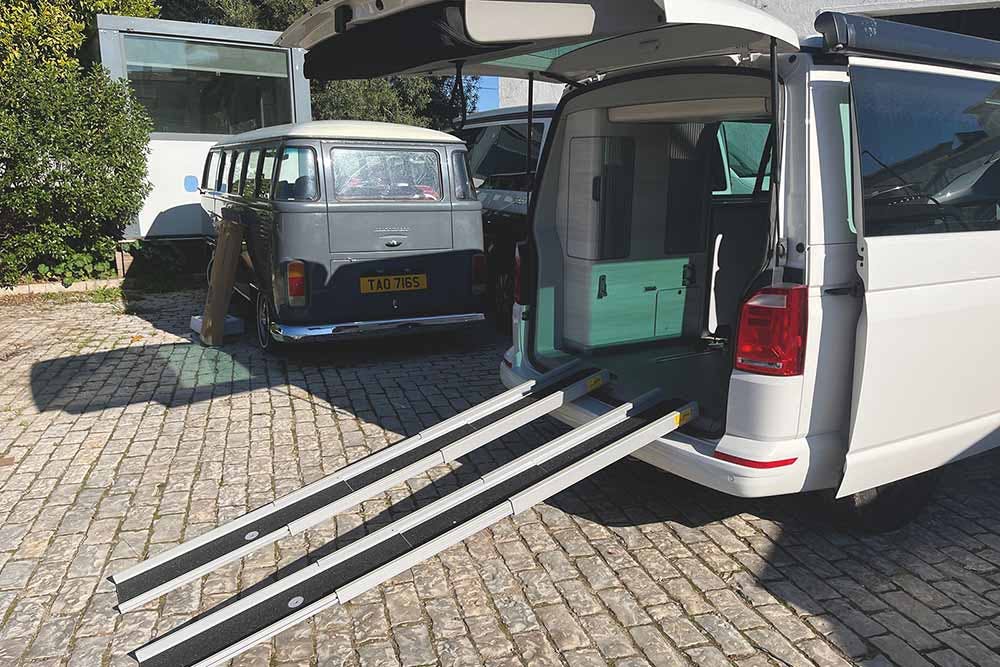 Wheelchair friendly campervan vs wheelchair accessible van
Both options offer safety and enhanced mobility, but what sets them apart? Choosing a wheelchair friendly campervan offers a number of benefits over a typical van. VW's excellent California campervan provides our customers with total control over the space. A typical wheelchair accessible van simply cannot compete with the amenities of a Siesta Campers reduced mobility friendly solution, especially for longer trips. Packed with great features such as a refrigerator, cooktop, sink, running water, shower, swivel seats, and many more camping items allow for our passengers to be much more self-sufficient and comfortable no matter where their journey leads. A typical wheelchair accessible van offers only a method of transport, and may be better suited for short trips or larger groups.

How are the vans modified for wheelchair access? 
We chose the Koller EXCEL Aries wheelchair & passenger restraint for use in our VW California campers as it's the first commercial restraint system designed specifically to fit VW T5 and T6 campervan models. Once installed, this option enables wheelchair friendly access by simply sliding the rear passenger seats forward while access to the van is gained from the rear tailgate door and with the help of foldable aluminum ramps. This system is engineered for safety and comfort, crash-tested to ISO 10542 while the quick-release tie-down fittings slot into the original VW installed rail system. Please note, that while the van provides an enhanced transport solution, the driver cockpit resembles that of a typical van and is not modified in any way.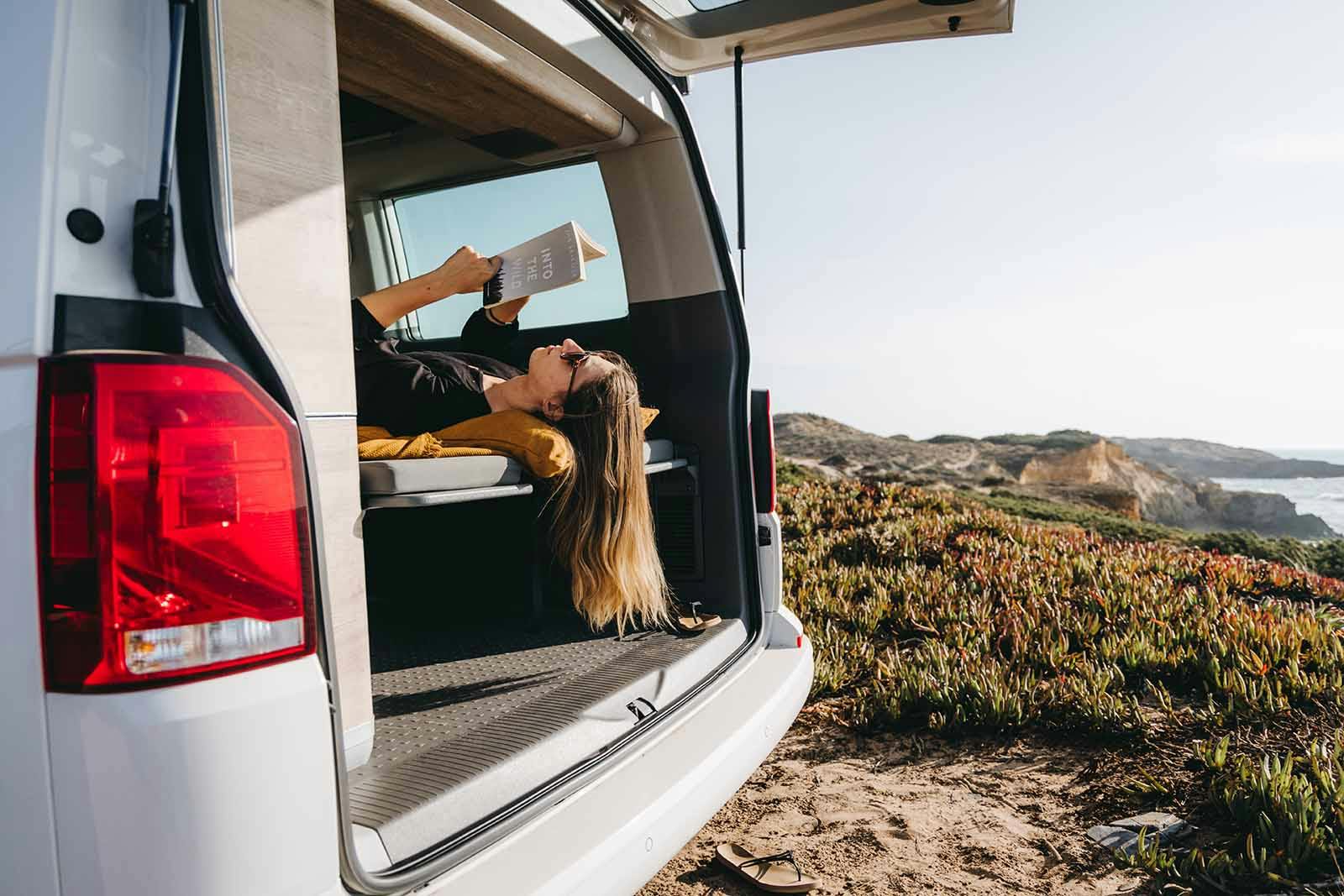 How to rent a wheelchair accessible campervan?
If you have questions or if you're ready to book a wheelchair friendly van, please contact our team directly using our website chat widget located in the bottom right corner of the screen, via email support@siestacampers.com, or give us a call at +351 308 808 058